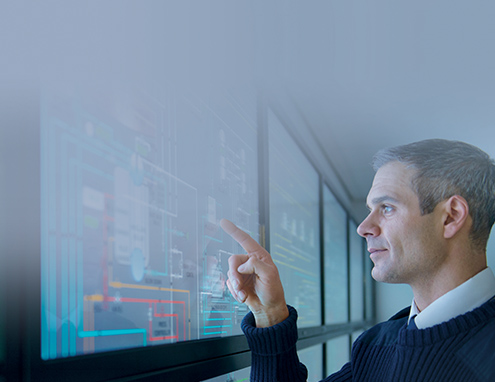 Predictive Analytics
OUR SOLUTIONS
Pricing Strategy Analytics
Often complementing Ipsos MMA's Commercial Effectiveness analyses, understanding the impact of pricing changes and promotional cadence leads to more strategic data-driven decisions.
Client context
Optimising pricing decision-making represents one of the largest, multi-million dollar opportunities for companies to drive incremental sales and profits.
Successfully implementing the results of predictive pricing models can achieve 15 – 20% improvements in their price and promotions' investments while driving 1 – 3% increases in sales, and 2 – 5% margin enhancements. Too often this "low hanging fruit" opportunity goes unpicked, and sales opportunities and profits lost.
Our Solutions
Ipsos MMA's Pricing Analytics Solution addresses a number of critical business questions including:
What are the right price points to maximise sales and profits?
How often should I price promote and at what depth to achieve my sales and profit targets?
What items are synergistic that can be bundled and promoted together for incremental sales?
What is the impact of competitive pricing on my brands, my pricing on competitive brands?
How does the category respond to changes in pricing levels and what is the impact on sales and traffic if the category and/or key brands/products take price increases/decreases?
What price thresholds and price gaps pose the most risk to my sales and brand position?
What is the impact of price promotion on brand equity?
What is the right amount of price promotion and marketing activity? Which activities can be bundled to produce the best results?
How should I price against specific consumer segments and create price tiers and/or zones to optimise sales and share in specific markets?
What is the pricing sensitivity to my own and competitive products that will result in switching?
What is the economic and operational effect on pricing and how should I react?
What is the best pricing architecture for my product portfolio given competitive and category trends/pressures?
How do I develop strategies that maximise short and long term brand growth objectives?
Read more on https://mma.com/
Case studies
Fuel stations today provide more than just gas for our cars, but act as a venue for consumers to purchase ready to eat food, snacks, light groceries, and in some case, even small consumer durables. Key question, however: what is the optimal fuel pricing strategy that maximises both fuel profits and in-store merchandise profit? For a leading convenience fuel station in the U.S., Ipsos MMA developed an analytic framework to connect the dots between consumer preferences at pump and in store. Optimising prices across formats drove double digit improvements in profitability within a year.