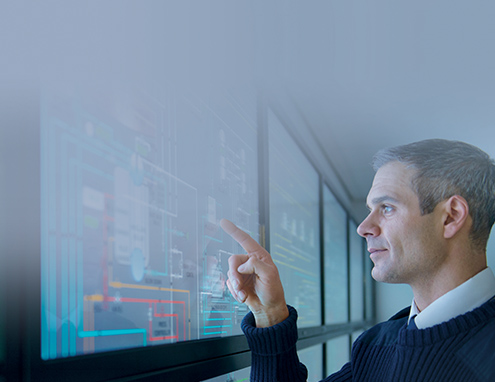 OUR SOLUTIONS
Software & Decision Support
The tools to create continuous, repeatable and real-time…integrating predictive analytics into ongoing business planning processes is core to successfully adapting, transforming and creating forward- looking value with analytics.
Client context
Moving from having hundreds of pages of analytic results that sit on a shelf, to having real-time marketing planning software solutions supported by predictive models create a foundation for real-time actionability and competitive advantage. Ipsos MMA's suite of marketing decision tools is being leveraged by our clients to provide the right information at just-the-right-time to guide fact-based business planning and drive significant value throughout the year.
Our Solutions
Ipsos MMA provides the following decision support and business planning solutions:
1) AVISTA™ for marketing planning, simulation, optimisation and forecasting
AVISTA™ provides clients and agencies alike an easy-to-understand and use interface for converting rich, harmonised data sets and predictive models into measurable, incremental value.  Intuitive simulation and optimisation functionality supports investment planning and enhancements necessary to produce higher-value short and long-term returns from marketing, sales, pricing and operations decisions. The software is configurable to user needs seeking to maximise the investment potential for their brands, portfolios and categories across relevant time periods and sales channels. Business relevant dashboards in AVISTA™ enable clients to track in real-time the impact of key business drivers against specific performance goals throughout the year.
2) Pricing optimisation & management platform for pricing strategy
Ipsos MMA's pricing simulation capability is based on a customisable platform that includes many advanced simulation and reporting capabilities. Our Pricing Optimisation & Management Platform is currently being used by retailers, restaurants and CPG companies to simulate price changes, track the impact of price changes and manage pricing and promotion decisions on an ongoing basis.
3) MARKETVIEW™ for data management
Ipsos MMA's data management platform is used to facilitate the collection, integration, reporting and visualisation of all data sources required to support both marketing mix modelling and pricing analytics. This unique solution makes a wide array of data sources accessible to our teams and our clients' teams for mining and export on an ongoing basis.
Read more on https://mma.com/
Case studies
Current Situation: A Telco was looking to establish a capability to support ongoing budgeting, marketing optimisation, tracking and course-correction across a portfolio of brands and countries to optimise the global marketing budget.
Solution: AVISTA (Ipsos MMA's web-based decision support platform) was deployed to marketing, finance and their agency partners. A series of training sessions we conducted to ensure proper usage of the platform for business and media planning.
Results: Through the use of AVISTA, and ongoing engagement across marketing, finance and their agency, this client was able to improve marketing driven sales by over 14% in one year. The AVISTA dashboards enabled this client to track the impact of their decisions on a monthly basis while quickly identifying risks, opportunities and course-correction opportunities.