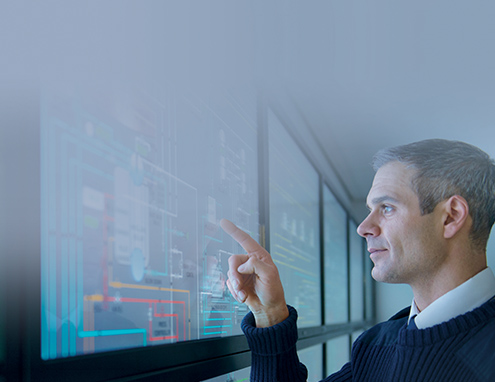 Healthcare Reasearch: Ipsos Healthcare
OUR SOLUTIONS
Our Solutions
Ipsos Healthcare Russia offers full range of services in the following areas: syndicated research, custom research (AdHoc), consultancy and educational trainings.
Client context
1. Generation of KPIs set, allowing to monitor performance of various company's divisions:
SFs evaluation
SoVs, product perceptions by target audiences
Market Share of companies/products in doctors' prescription
Benchmarking procedures
2. Making changes in company's business processes for product promotion:
LCPM
Segmentation procedures
Product portfolio management
Selection of new target audiences and communication channels to promote the products
3. Market knowledge management
Analysis of the short, medium and long term factors impacted company's strategy and performance
Strategic benchmarking analysis
Analysis of communication channels and marketing mix elements
Solutions
1. Syndicated surveys
Complex of Ipsos Healthcare regular market research projects covered following target audiences: physicians, pharmacists and pharmacy managers, medical representatives, opinion leaders (KOLs), consumers, distributors.

2. Custom Research
Since 1998 we have accumulated a unique experience in Ad Hoc market research in key segments of pharmaceutical market with various target audiences (patients, physicians, pharmacists, KOLs, etc.) and different product categories (OTC, Rx, medical equipment etc.). We provide our clients with invaluable and meaningful insights and high quality data by using a wide range of modern techniques including the unique experience of Global Ipsos Healthcare and combine it with our own syndicated surveys for study design and in advanced analytics.

3. Research and Consultancy
In our practice we implement a Research Based Consultancy approach based on usage of a wide portfolio of syndicated research products and other analytical data on pharmaceutical market. In conjunction with the extensive knowledge and experience of our consultants it allows us to provide tour clients with unique service based on reliable information about market combined with its correct and productive interpretation.

4. School of pharmaceutical marketing
School of pharmaceutical marketing is a set of practical training courses aimed to train various level managers effectively to solve various problems in practical marketing.
A high level of teaching staff – experts of the pharmaceutical market, their direct involvement into market realities and rich experience gained in leading positions in pharmaceutical companies are key success factors in focused and relevant trainings prosed for our clients.
 
Case studies
A large pharmaceutical company used syndicated research data (PrIndex "Drug Prescription Monitoring" and Medi-Q "Doctors` Opinion Survey") to assess the influence of MedReps' visits on the prescriptions of promoted medicines by doctors. Analysis of this data allowed the company to optimize the use of Sales Force, what is extremely important in conditions of limited budgets for promotion of medicines.
On behalf of an international pharmaceutical company we developed a company's strategy in Russia and helped in its implementation. As a result client set up a pharmaceutical manufactory in Russia.
Starting from 2006 training "Analytics and market research: Business processes of companies and optimal building of analytical procedures" was attended by more than 170 pharmaceutical companies' staff from more than 40 companies.
This educational program deeply discuss following questions:
-analytical procedures of a company;
- recommendations related to correct analytical problems' formulation and optimal approaches of their solving;
- methodological basis for design of optimal research system in pharmaceutical company;
- methodology and toolset for making competitive market analysis as whole and separate segment.