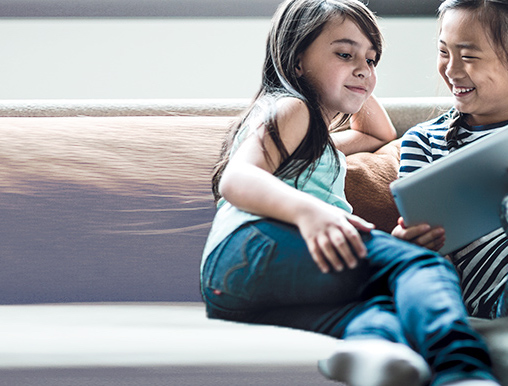 Innovation & Brand Strategy: Ipsos Marketing
OUR SOLUTIONS
Retail Performance
Retail Performance is one of the world's leading retail analytics consultancies, specialising in footfall monitoring and shopper behaviour in a world of pure technology providers. Working with global brands across 50+ countries, our expertise in consumer intelligence helps identify shopper trends and retail insights to improve the whole customer experience.
Client context
How many people are entering my store?
What can I do to improve my conversion rate?
What is the profile of my customer?
Is my store engaging customers?
What is my highest interest product?
Solutions
Retail Performance uses the latest technologies to analyse the full customer journey, delivering consumer intelligence, the technology output, to help lead to maximised sales opportunities and reduced operational costs for clients.
We focus on:
Footfall counting
Making the most of in-store traffic to increase conversion rates with comprehensive real-time footfall and in-store analytics. Core footfall analytics start at a minimum of 95% accuracy on day one and this level is maintained through its life. Most importantly, we are a business partner who helps draw out the value from the data analytics.
Dwell time
Evidence shows that the longer customers spend in store, the more likely they are to purchase. Analysing dwell time will give you valuable insights in to where your customers are visiting and how long they stay there, allowing you to make informed decisions on merchandising, promotions, staff deployment and store layout.
Customer Journey Management
Understand the customer journey in, on, or around queues and appointments by generating data and insights to drive ongoing operational improvements. Increase productivity, profitability and improve the customer experience by reducing in-store waiting, controlling the journey taken and managing staff workloads. 
Wi-Fi tracking
The ability to view the complete shopper journey, from initial interaction outside the store to entering a store and purchasing a product, plus repeat visits can give valuable insights into shopper behaviour.
Customer profiling
Generating patterns on how different profiles of people navigate stores, interact with merchandise, engage with colleagues and navigate spaces introduces another level of granularity in the quest to understand shoppers better.
Customer behaviour
Using customer behaviour as a key driver is fundamental to increasing conversion rates. The insights available give you the tools to provide engaging store designs, unrivalled customer service, on point merchandising and even targeted and timely marketing campaigns.
Case studies
Our clients are using our expertise in order to improve the shopper experience and make fact-based business decisions in-store.
Benchmarking and empowering staff: Our jewellery retailer wanted to capitalise on training investment and highlight to staff the impact of their actions on conversion rates and bottom line sales figures; and at Head Office level, to identify stores which were performing well and those which required help, so that resources could be distributed more effectively.
Footfall was measured in 29 stores, selected for their very different layouts, as well as a Benchmarking training programme developed to enable Store Managers to increase conversion rates and Average Transaction Values (ATV). Store Managers and their teams are now empowered to drive conversion rate performance in their stores, and can clearly see the impact their actions have on conversion rates
Increased customer satisfaction: Our telecoms client had previously used only sales figures to determine store performance, however the senior management realised this gave them only part of the story.
Using footfall counting and sales conversion metrics, measurable differences have been seen in scheduling and budget efficiency, with the most immediate noticeable benefit being the ability to identify top-selling employees, resulting in a streamlined operational process, more efficient staff scheduling and better use of the staff budget. In turn this has led to increased customer satisfaction, a result highly valued by the company.
In addition, they have accurately measured the success of their head office marketing campaigns, allowing them to target future marketing campaigns based on factual data.