2018 GP Patient Survey Results Released
The latest GP Patient Survey (GPPS) results have now been published.
The latest GP Patient Survey (GPPS) results have now been published. The infographic below and national summary report detail the headline findings of patients' experience of healthcare services provided by GP practices, including overall experience, access, awareness and use of online services, making an appointment, choice and satisfaction with appointment offered and rating of care at last appointment.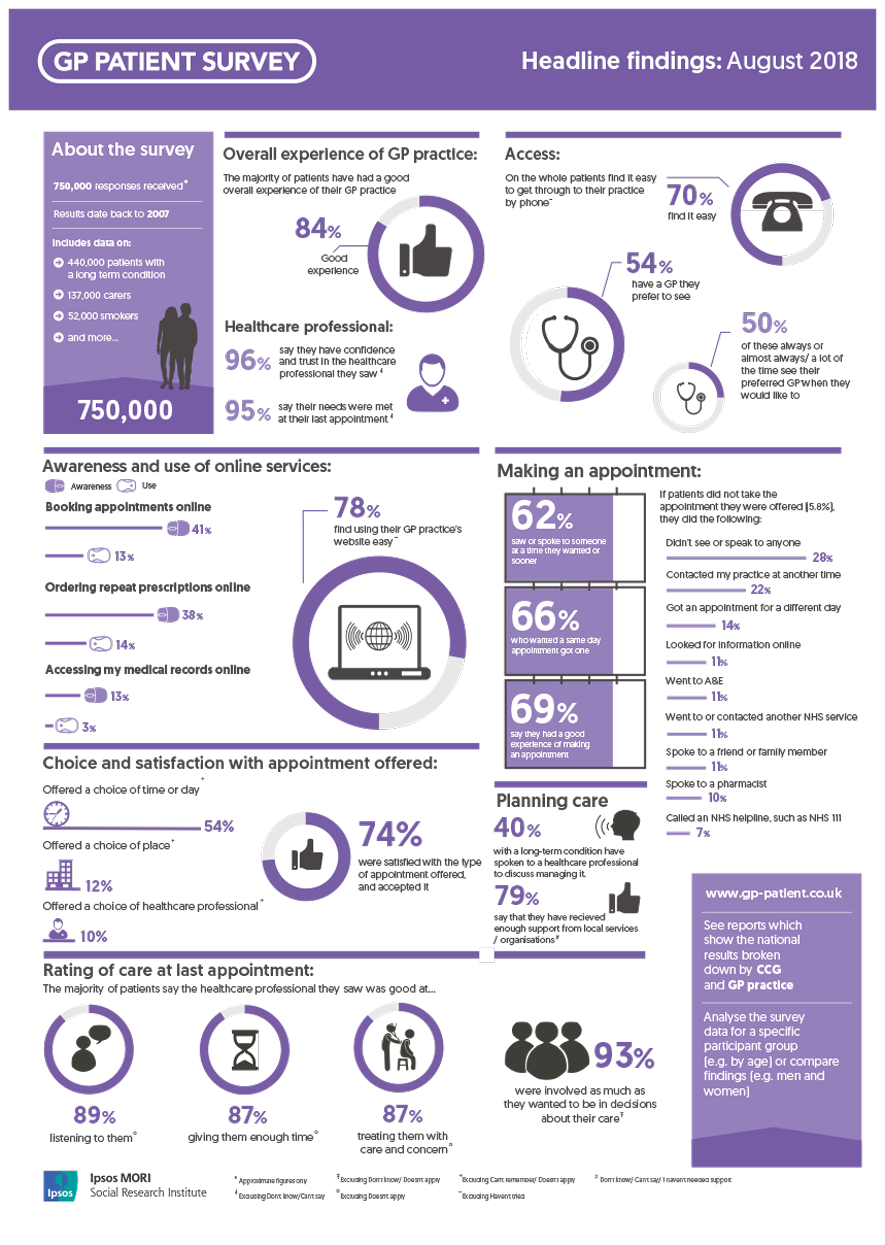 This is the twelfth year that GPPS has been conducted in England, providing practice-level data about patients' experiences of their GP practices. Ipsos MORI administers the survey on behalf of NHS England, with a single wave of fieldwork carried out in January-March each year. Data is published annually at practice, CCG and national levels.
You can access and analyse the results by going to www.gp-patient.co.uk or email the team at gppatientsurvey@ipsos.com.
For CCG specific results you can access individual slidepacks which bring together CCG data for key questions in one report, including practice comparisons and benchmarking against national level data.
Use the GPPS Analysis Tool to view the results for each question in charts and tables with the option to filter for specific groups of patients by age, ethnicity and more. You can also create your own subgroups for analysis and download results in PowerPoint and Excel.
The current overall response rate to the survey is 34.1% based on 758,165 surveys returned between 4 January and 6 April 2018. Data are weighted to match the profile of the population. Further methodological information is available to view in the Technical Annex.
Download