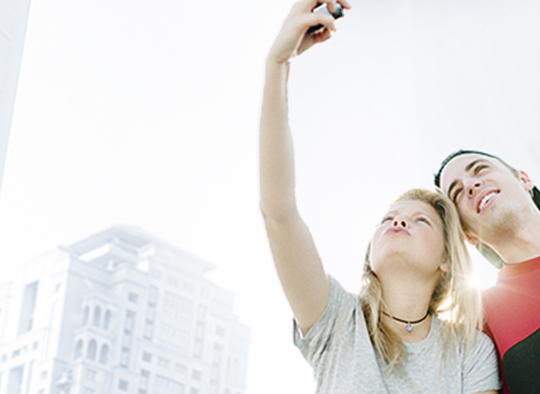 Media & Brand Expression: Ipsos Connect
OUR SOLUTIONS
Audience & Platform Measurement and Understanding
As a global leader in audience measurement, we provide critical information for advertisers needing to target their messages, to media owners pricing their advertising inventory and to the agencies that plan and buy media on behalf of advertisers.
Client context
Who is your current/target audience?
How can you best communicate with your current/target audience?
How is your audience changing?
How is your target audience consuming media and advertising?
Our Solutions
Audience Measurement
Understanding and measuring audiences is at the heart of media research. Globally, Ipsos is responsible for more than 70 audience measurement programs, including the Affluent and Business Influencers Study, the leading authority on the globe's affluent audiences. In the UK Ipsos Connect is responsible for RAJAR (Radio measurement), Route (Out-of-home measurement), BARB (Broadcasters' Audience Research Board - TV ratings measurement) establishment panel and PAMCo (Audience Measurement for Publishers - readership measurement), as well as IPA TouchPoints and GameTrack.
We employ a range of approaches in order to maximise audience response and representation via face-to-face interviews, online data collection through specialised panels and passive measurement. Importantly, our brand-centric approach focuses on consumption of content regardless of platform i.e. we ask about reading of a newspaper brand on any platform and then ask about reading within platform, rather than vice versa.
MediaCell
MediaCell provides passive audience and media measurement at an affordable price. It challenges the established business models offering greater scale for better value. It enables clients to understand their consumers, both in terms of their cross media consumption and exposure to advertising.
GameTrack
GameTrack is a tracking survey commissioned by ISFE, the Interactive Software Federation of Europe, to robustly measure the size and track the changing dynamics of the total video gaming market.
Global Business Influencers
The Ipsos Global Business Influencers (GBI) survey is a globally harmonised syndicated media and insights survey tracking the media, business, financial, luxury and travel habits of the most senior global business executives.
Industry Currencies
Ipsos Connect has a long and well established pedigree in running large scale audience measurement surveys that are used as Industry Currencies. We successfully conduct more media audience measurement surveys than any other agency in the UK, including Europe's largest and most complex survey.
Ipsos Connect Tech Tracker
Ipsos Connect Tech Tracker is a quarterly, GB nationally representative survey which measures the emerging trends and developments in technology.
IPA TouchPoints
The IPA TouchPoints is a survey of GB consumers aged 15+, designed to create a consumer-centric, cross-media, cross-device planning tool. Ipsos Connect produces two out of the three components, the hub survey and the passive data.
Qualitative Media Solutions
The qualitative media solutions team are a boutique, specialist division within Ipsos. They are uniquely able to draw on all of the advantages of being a part of the most successful media and technology research divisions globally in 2016.
Case studies
For more information, kindly use the contact form below.