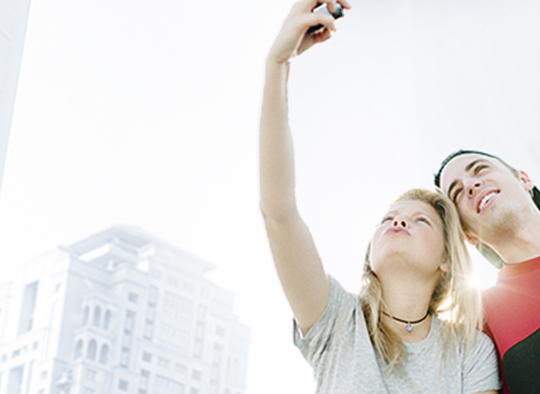 Media & Brand Expression: Ipsos Connect
OUR SOLUTIONS
Brand Communications & Creative Development
Big Ideas have never been as important as they are in todays cluttered, fragmented world where brands have to struggle for their consumer's attention. They are the key to creating engaging, multi-touchpoints campaigns that resonate with the target audience. The content created then faces the challenge of trying to reach people in the right way at the right time. Ipsos Connect provides a range of validated, market-leading solutions to develop, optimise and assess the propensity of your creative, content or campaigns for in-market success.
Client context
How can you ensure your brand campaign performs across markets?
How do you best determine where to allocate scarce resources across multiple touchpoints?
How do you create a hook for your content that ensures audience engagement?
How can you create a communication that ensures an emotional connection with your brand long-term?

How do you ensure that your creative has a positive impact on your brand?

How can your brand ensure that it is keeping up with the rapidly changing market it exists in?
Our Solutions
Early stage communications research to empower the creation of multi-touchpoint, brand-building campaigns from powerful Big Ideas. 
With years of experience across all sectors Ipsos Connect provides in-depth consumer feedback on brands' Big Ideas to guide tight, focused creative briefs. Whatever your business need, brand or market might be, we are able to leverage a combination of quantitative and qualitative techniques, traditional and emerging, to create an environment that nurtures and develops Big Ideas.
People-based insights help brands make the best decisions about how to allocate funds across paid touchpoints
To help you effectively plan for your multi-touchpoint campaign, Ipsos Connect has developed an interactive portal with an interactive optimiser and online simulator that is powered by people-based insights.
Evaluating your campaign against the metrics that matter
Ipsos Connect uses validated measures of success, together with deep diagnostics and the ability to make comparisons with our extensive normative database, you will know if your communications will build your brand, and how to improve the chance of success before launch. You can test any communications on any media, be it video, display or branded content, TV or mobile and on a variety of platforms.
Branded Content
Comms Ideas
In flight optimisation of video advertising on social platforms
Qualitative Creative Development
Case studies
A Fast Moving Consumer Goods manufacturer developed an award winning, global, multi-touchpoint campaign that succeeded at promoting all of its key brands while creating a stronger connection to its core target group. In advance of launching the campaign, it was validated using ASI:Connect.
We partnered with a food brand to help the brand tap into a meaningful and refreshed brand story. Having identified an emotional big idea, the client and agency aligned on a create idea that not only drove strong in-market brand impact but also a truly viral online campaign.
A client, spending ~$2M locally, was considering the reduction of allocation to TV within its media mix. Results from a MediaTIPs study suggested that the past media allocation of the ~$2M was not optimal and that reducing overall TV spend would negatively impact the brand's key objectives of Brand Awareness and Understanding.