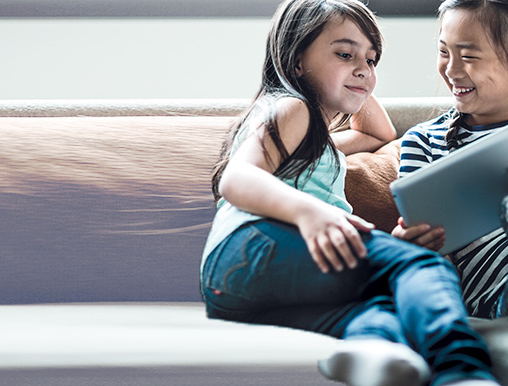 Innovation & Brand Strategy: Ipsos Marketing
OUR SOLUTIONS
Brand Strategy
Technology and globalisation are driving a revolution in consumer behaviour, making brand management ever more challenging. Ipsos helps you to build stronger brands in today's increasingly complex world.
Client context
How can I identify the key drivers to build a strong brand equity?
What are the key parameters needed to structure my brand portfolio?
How can I optimise my brand portfolio to maximise sales?
What potential categories should my brand stretch to?
What are the unmet needs to leverage for innovations?
Our Solutions
Ipsos experts help you to build stronger brands by strengthening your brand equity, defining the best positioning and managing your portfolio. We also conduct motivational research in a systematic way by unravelling both emotional and functional consumer needs using our Censydiam compass.
We focus on:
Brand Equity & Positioning
We link brand equity drivers to clear business outcomes, allowing us to model potential scenarios for brand growth. This provides you with a clear perspective on future growth opportunities.
Portfolio Management
Our solution will depend heavily on the decisions you need to make as an organisation. We work closely with our clients, bringing our expertise to bear in a consultative and collaborative way through stakeholder interviews and workshops.
Brand Stretch and Innovation
We start by identifying and quantifying the key insights and opportunities for the brand. Next, we use these insights as a springboard to develop new ideas, concepts and products, which can then be tested and validated to determine their potential to grow your business. To achieve this, we bring together our expertise to combine contextual information, consumer research, ideation and testing.
Understanding Consumer Motivations with Censydiam
Censydiam is our psychological framework used to explore consumer motivations in a systematic way by unravelling both emotional and functional consumer needs. It is an approach which can be used to understand how to create relevance for your brands or to identify what associations and benefits to use in concept development and communications so consumers can more easily connect with your brand. As well as underpinning strategic market understanding and brand positioning studies, we have developed options to make it easy to incorporate this thinking across a wide range of studies.
Censydiam Options:
Brand Dip:

A concise device-agnostic tool to test initial ideas for your brand, enabling you to make decisions quickly

.
Censydiam Social:

A tool for understanding consumer motivations in online conversations to ensure your brand is delivering the right social media content in the right channel

.
Censydiam Needs Clip-On:

A plugin solution to give an initial read on the key needs in your category by targets or specific occasions without having to run a segmentation

.
Case studies
Bringing emotion to banking: A banking client operated in a market where banking was becoming very competitive, with each bank trying to develop a unique positioning. Our client's brand was performing well, but our client felt that the current brand strategy, which focused on functional benefits, had reached its maturity. The client needed to know how to strengthen the brand and gain more share. We used our Censydiam model to add a more emotional set of drivers to the existing functional benefits. These drivers were linked to current business success, which meant that we were able to simulate the potential gain in market share with the new positioning.
Strengthening and activating an established portfolio of brand: A musical instrument client had built a strong portfolio of brands over the years. Yet they were struggling with which brands to prioritise and how best to activate the brands on a global level. Using our needs-based Censydiam model we were able to identify the tensions and gaps in the client's portfolio, as well as the best unique platform for each brand. This formed the basis for further fine-tuning the brand DNA, as well as providing direction for activation, including communication and distribution.
Stretching to new categories: Our client's brand faced increased competition, market maturity and commoditisation in the padlocks category, and our client wanted to explore extending the brand into the broader safety and security category. The client had already identified some categories where they felt that significant growth was possible. So they wanted to prioritise the categories for future brand stretch and innovation opportunities. We needed to understand what the brand stood for, how credible it was in these new spaces and what value it would bring. We narrowed down the opportunities using qualitative and quantitative research as well as sales data, and defined key brand drivers that the client could leverage to build its equity in these new categories.
Our client had built a strong and solid technical reputation in producing sportswear. They were the first brand in running shoes in a very competitive sports market. They had the ambition to double their share. Through a series of studies (including in-depth interviews, social listening and structured interviews) we unravelled the key needs in sports and how brands at that time delivered on these needs. We identified several strategic options for our client, which we helped to develop into concrete actions through activation workshops. The result was an impressive growth in share in the subsequent years.