OUR SOLUTIONS
Global Business Influencers
The Ipsos Global Business Influencers (GBI) survey is a globally harmonised syndicated media and insights survey tracking the media, business, financial, luxury and travel habits of the most senior global business executives. The Global Business Influencers survey is the industry currency for reaching and understanding this audience globally.
Client context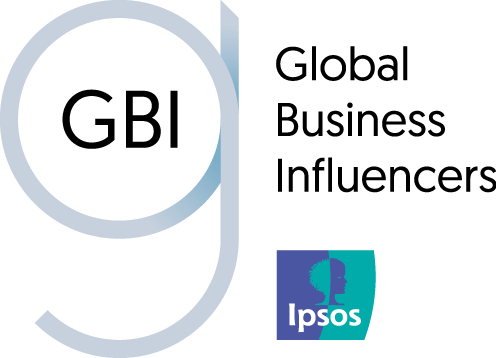 The majority of Global Business Influencers are c-suite and the most senior business people in companies with 50+ employees;  a niche audience representing less than 1% of the population. Taking into account their spending power, net worth, and budgets they control, they are disproportionately important for B2B marketers and represent the key to profitability for sectors such as finance, luxury goods and cars, airlines and hotels.
Our Solutions
The Global Business Influencers survey can help you reach and understand this important audience, providing vital insight into their lives. The Global Business Influencers survey's key characteristics include:
100% online
Brand-centric media measurement and engagement
Insight into their business, travel, technology, financial, luxury, and lifestyle habits
Global coverage across 30 key markets in Africa, Asia-Pacific (including Australia, China, India, and Japan), Europe, the USA, and the Middle East
Harmonised content across regions
Annual release of data
Global Business Influencers Survey - In a Nutshell
For more information on the Global Business Influencers survey please contact James Torr or Matthias Gitschel
GBI Launch Brochures
The Global Business Influencers survey 2019 brochure provides more information on the survey and insight into the lives of senior business executives. 
GBI Presentations
James Torr presenting the 2019 Global Business Influencers launch presentation in London.
Download the 2019 launch presentations:
Download the 2018 launch presentations:
Download the 2017 launch presentations:
GBI Interactive Dashboard 
Audience Data 2019     Market Data & Profiling 2019     Statements & Opinions 2019
Audience Data 2018     Market Data & Profiling 2018     Statements & Opinions 2018
Copyright Ipsos MORI 2019
No part of the GBI Interactive Dashboards (or any other data associated with the survey) may be reproduced without written permission of Ipsos MORI. Only subscribers of the survey are entitled to publish extracts from the dashboards and to use it for commercial or promotional purposes.
GBI Snapshots
Our GBI Snapshots provide insights into our data, we create narratives that help contextualise the data and unlock the full potential of the GBI survey.
A Passion For Motoring, July 2019
The Changing Face of Luxury Travel, May 2019
In the battle for trust, media brands can be assertive, April 2019
High Stakes Finance, March 2019
Spotlight on the Middle East, Nov. 2018
CSR: Where Profits Meet Ethics, August 2018
High Net Worth Individuals: The Successful Few, July 2018
Opportunity Knocks: Safeguarding and Harnessing Data, May 2018
Business Travel: The Value of Experience, April 2018
Sports Sponsorship: Playing it Right, March 2018
The Power of Influence, Feb 2018
Technology; Friend or Foe? Nov. 2017
Case studies
For more information, kindly use the contact form below.