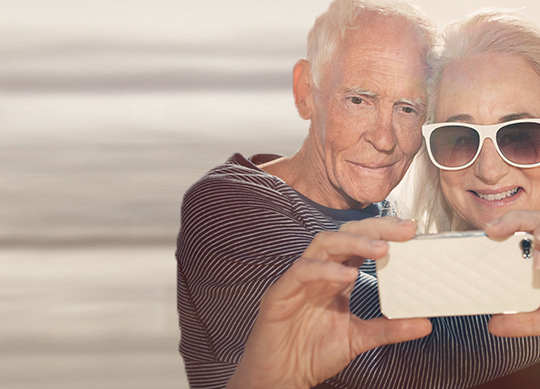 Social Research & Corporate Reputation: Ipsos Public Affairs
OUR SOLUTIONS
Ipsos Corporate Reputation
For business leaders who aspire to better decision-making in reputation, corporate communications and corporate policy development, the Ipsos Corporate Reputation team is the insight industry's most trusted source of specialist research and guidance. For over 40 years, we have been working with many of the world's largest organisations to help them unlock the value of their reputation.
Client context
We help our clients to address a wide range of business questions:
Measuring reputation performance relative to peers
Identifying the drivers that create reputational value
Defining the stakeholders that influence reputation
Shaping a stakeholder engagement strategy
Building communications campaigns and measuring impact
Understanding future opportunities and risks around reputation
Measuring the impact of and responding to a crisis
Clarifying the actions necessary to deliver on strategic objectives
Reputation Capital

Reputation Capital is the ability of a corporation to help its brands to command preference in the marketplace and optimise its relationships across its stakeholders.

A methodological, sustained approach to building your organisation's reputation is key to forging and maintaining relationships with every type of stakeholder:
 
Investors and prospective investors – a company with a clear strategy and history of success will have strong Reputation Capital
Employees and potential employees – developing a prestige to attract the best talent, commit employees to staying and prolonging their careers
Suppliers – an efficient supply chain can be sustained if there is a perception that an organisation treats its partners fairly
Regulators/governments – who provide the licence to operate and control the strength of regulatory headwinds
Media – to provide sympathetic coverage and support public relations
Consumer based influentials – bloggers, opinion leaders, and the like who provide advocacy or criticism
At Ipsos, we visualise these as a pyramid made up of by five key components, providing a framework for understanding the strength of an organisation's reputation and the areas it needs to focus on to drive improvement: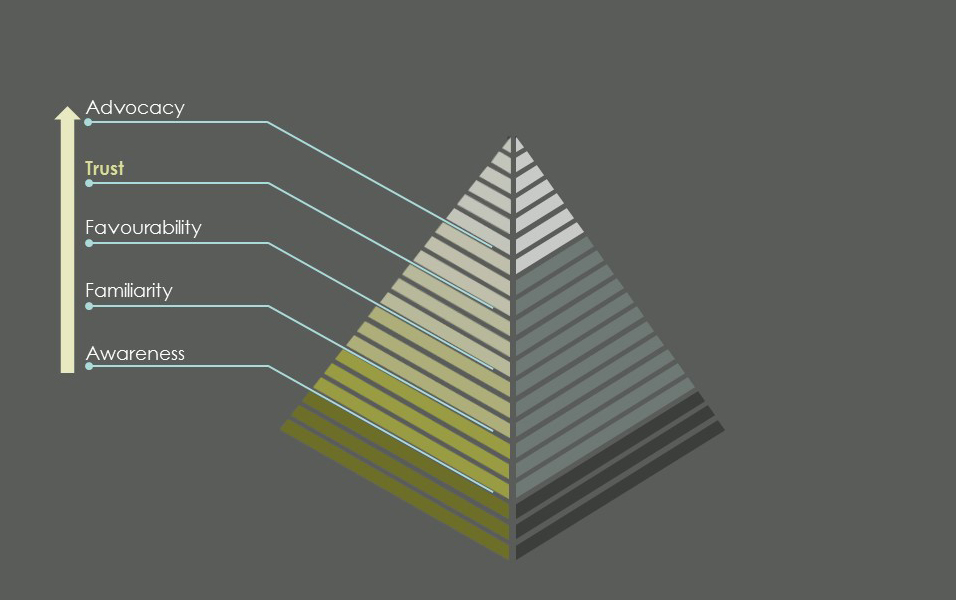 Our Solutions
Bespoke Reputation Research

Unlike most agencies, we tailor our research approaches to the specific needs of our client and the issues they face, and consult closely with them to apply our insights to unlock reputation value.

Clients gain complete confidence from our specialist expertise, the industry–leading quality of our research and the unrivalled breadth and depth of analysis the Ipsos Group can provide. Our thinking is supported by the insights and ideas generated by the Ipsos Reputation Council - a group of senior corporate communications executives drawn from many of the world's largest companies.

Our unique combination of reach and expertise is why many of the world's leading organisations have trusted us to help them to build reputation value that really counts.

In all of our projects our first step is to listen. That's the only way to gain a clear understanding of our client's research needs. This approach ensures that our thinking is clearly aligned to their business strategy, corporate positioning and commercial goals. 

Only when we are sure that we have the right approach do we begin the research design process. We work with them to identify and target the right stakeholders and markets, the strategic issues that we need to explore and the core components of reputation capital for benchmarking purposes.

We believe in producing actionable research which helps our clients make better business decisions. Our focus is translating insights into tangible communications, reputation management and business improvement measures.

Key Influencer Tracking

Alongside our bespoke reputation research solutions, we offer a programme of Key Influencer Tracking studies among senior stakeholders that include; UK Politicians, Business and Financial Press, Business Leaders, Transport Leaders and Opinion formers on Corporate Responsibility. Our clients use these cost-effective studies to:
Understand the reputational landscape in which their company or organisation operates
Investigate opinions on key, current issues affecting the sector
Measure and track their reputation compared to similar organisations or competitors
Identify the factors that drive favourability and advocacy amongst these important groups
Identify activities and communication messages which develop and maintain an organisation's reputation
For more details on these studies please click here.

Ipsos Reputation Council

Established in 2009, the Reputation Council brings together senior communicators from some of the most respected corporations in the world.

The Reputation Council's mission is to increase understanding of the issues and challenges facing communicators in the corporate environment, as well as capturing an expert view on key trends, issues and events in the wider world.

Council members are contacted on a yearly basis for a short (approximately 20 minutes) confidential telephone interview. Topics covered fall into three key areas:
 
Reputation management trends: The focus is on challenges facing the communication and reputation management function, reputation and the bottom line and reputation management as an agent for change. 
Current issues/topical issues: Council members are invited to rate or comment on topical events from a communication/reputation management perspective. This could include corporate incidents such as corporate misbehaviour, product recalls or conversely examples of excellence in reputation management. 
Wider social, economic and cultural trends: Council members explore communications and reputation management within the context of broader issues such as sustainability, engaging with millennials and communicating in a post-truth age.
Recent editions of the Reputation Council can be accessed here.
Case studies
A global automotive company measuring drivers of trust as well as issues for the industry to address in 25 countries. The study is used to generate key performance indicators (KPIs) for the communications team globally and regionally.
A global food & beverage company focusing on responsible corporate behaviour, understanding and attitudes towards client's stated brand purpose and equity flow between corporate and product brands in five European markets with government, media, NGOs, trade associations, academics, business customers and the general public. Results were used to investigate expectations of a 'best in class food and beverage organisation and set a benchmark for the company's current reputational and competitive standing.
A global internet company's annual study gauging opinions of the corporate brand within the context of reputational threats and opportunities. The research covered key reputation metrics in addition to qualitative questions around brand positioning, strengths and weaknesses, industry and societal issues. The results are used as a critical plank in the strategic planning process, as well as to inform the company's policy and message development strategy and guide key influencer engagement.
A national CPG company tested the impact of a recall on their brand and product. The results were used to inform communication strategies for responding to the issue and tracked opinions within stakeholder groups on the sustaining power of the issue over time.