Ipsos MORI Research Highlights - 11 June 2020
This week's Ipsos MORI Research Highlights we explore the biggest issues facing the world today, our changing attitudes to cities and the satisfaction ratings for our party leaders.
Starmer achieves best satisfaction ratings for a Leader of the Opposition since Blair
Fifty-one per cent of Britons are now satisfied with Labour leader Keir Starmer. His overall 'net satisfaction score' of +31 matches the best score achieved by Tony Blair in 1994. Forty-eight per cent of Britons are satisfied with the way Boris Johnson is doing his job as Prime Minister but about half (49%) are dissatisfied. Even though Britons are split when is comes to satisfaction, 43% say that he would make the most capable Prime Minister, just edging out Keir Starmer with 38%.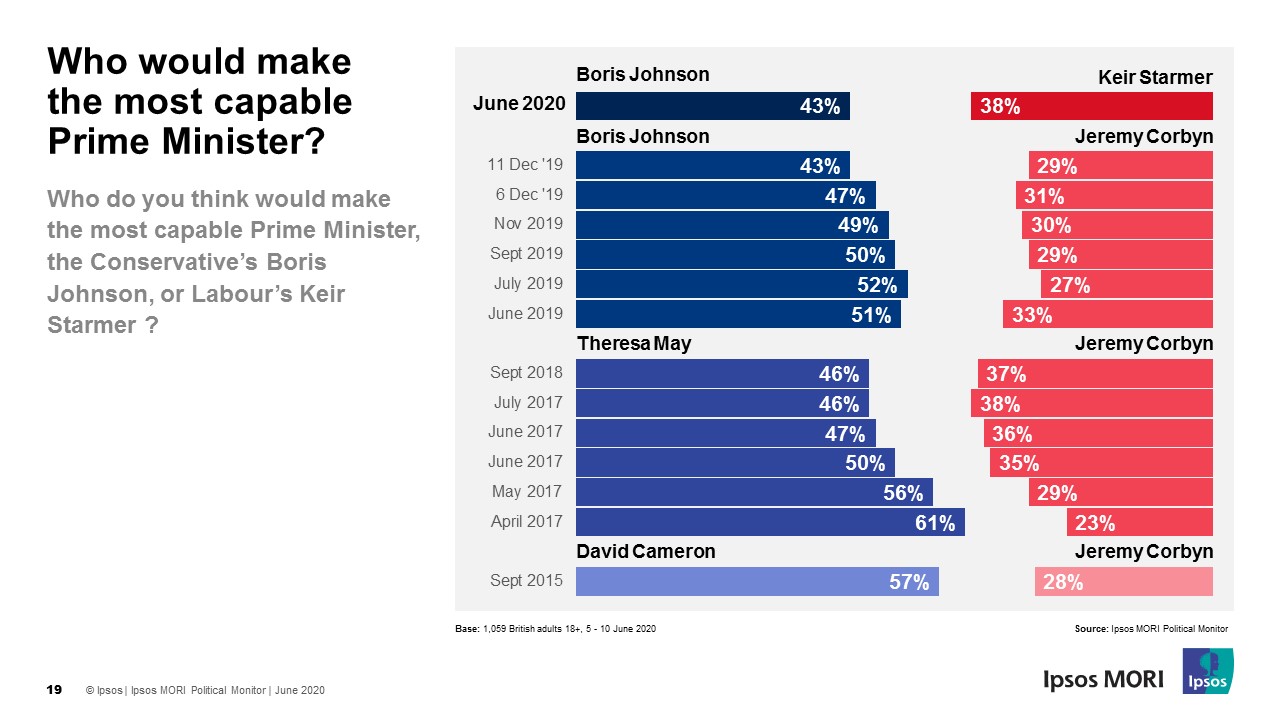 Coronavirus Data Trends - Britons' concern for the country continues to decline 
While the number of people wearing surgical masks has practically doubled to 27% since April (when it was just 12%), there has been a fall in the number of people who say they're worried about coronavirus personally. Two-thirds (66%) of Britons are now concerned about the risk coronavirus poses to themselves, which is down from the end of March (78%). And as 86% say they are worried about the threat the coronavirus poses to the country as a whole, only 37% are now very concerned, the lowest since lockdown began.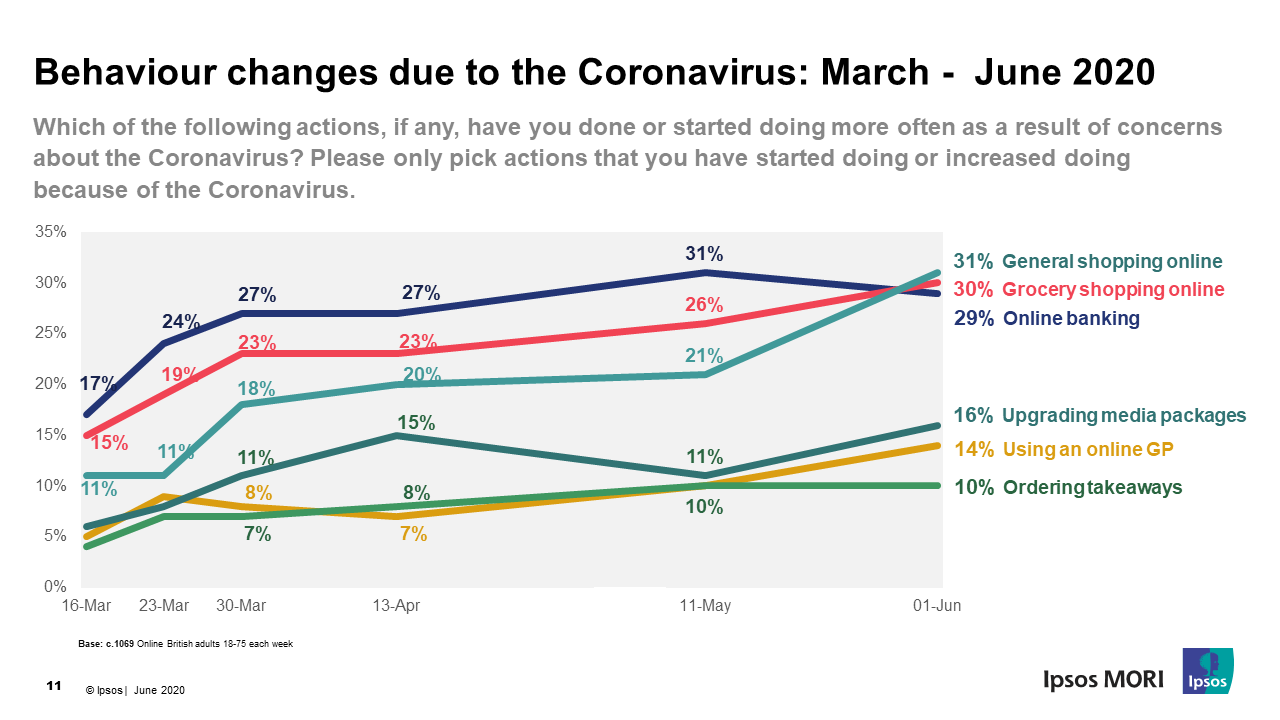 What Worries the World - May 2020
As lockdown begins to lift in some parts of the world, 55% of the public globally say that COVID-19 is one of the biggest issues facing their country. Some of the most worried countries include Malaysia (74%), Japan (73%) and Britain (71%). While anxiety surrounding COVID-19 has dropped from 63% in May, it is still significantly higher that other issues, including, unemployment with 43% saying it is the biggest issue facing the world. Unemployment is the most prevalent concern in Spain, Italy and South Africa, with over two-third saying it is their top issue. 
City limits: twice as many Britons think cities will become less attractive as more attractive  
As quarantine has caused our working patterns to shift, our polling shows that 39% believe that in the future cities will become less desirable to work in. More than two in five (44%) say that they expect cities to become less attractive to live in but a third of 18-34s expect the appeal of cities to grow over the next few years. Over a third (33%) of Britons expect to see an increase of how often they work from home and 60% expect that due to technology, they will be travelling to work less in the future.
In other news 
As part of our Virtual Future of Research series, we'll be hosting various webinars and bringing you regular bitesize content on a range of topics surrounding coronavirus. 
Sign up for our next webinar Financially polarised Britain to examine how personal finances have changed within lockdown and the likely longer-term implications of the impending recession. Join Kerry Barringer, Associate Director, Market Strategy and Understanding on 23 June 3.30pm, to explore how financial behaviours have changed.
As ever, please do let us know what you think, and I hope you find something to interest you.

Ben Page
Chief Executive, Ipsos MORI
ben.page@ipsos.com