More expect house prices to fall than at any point since 2011
The latest Ipsos MORI survey on the UK housing market reveals a significant fall in expectations about house price rises
There has been a significant fall in expectations about house price rises according to a new survey published by Ipsos MORI today.
33% of the British public think the average UK house price will be higher in 12 months' time, a drop of 17 points since April 2018, down 25 points since March 2017.
Now, 30% think prices will be lower in 12 months' time and 27% think they will be about the same. This means that the House Price Outlook (HPO) – the proportion who think the average price will rise less those who think it will fall – has fallen from +33 last year to +3 now.
This HPO is lower than all but one of the 29 measures taken via surveys for Halifax during 2011-2018, the second measure in the series taken in October 2011 and the only time it has been negative (-2).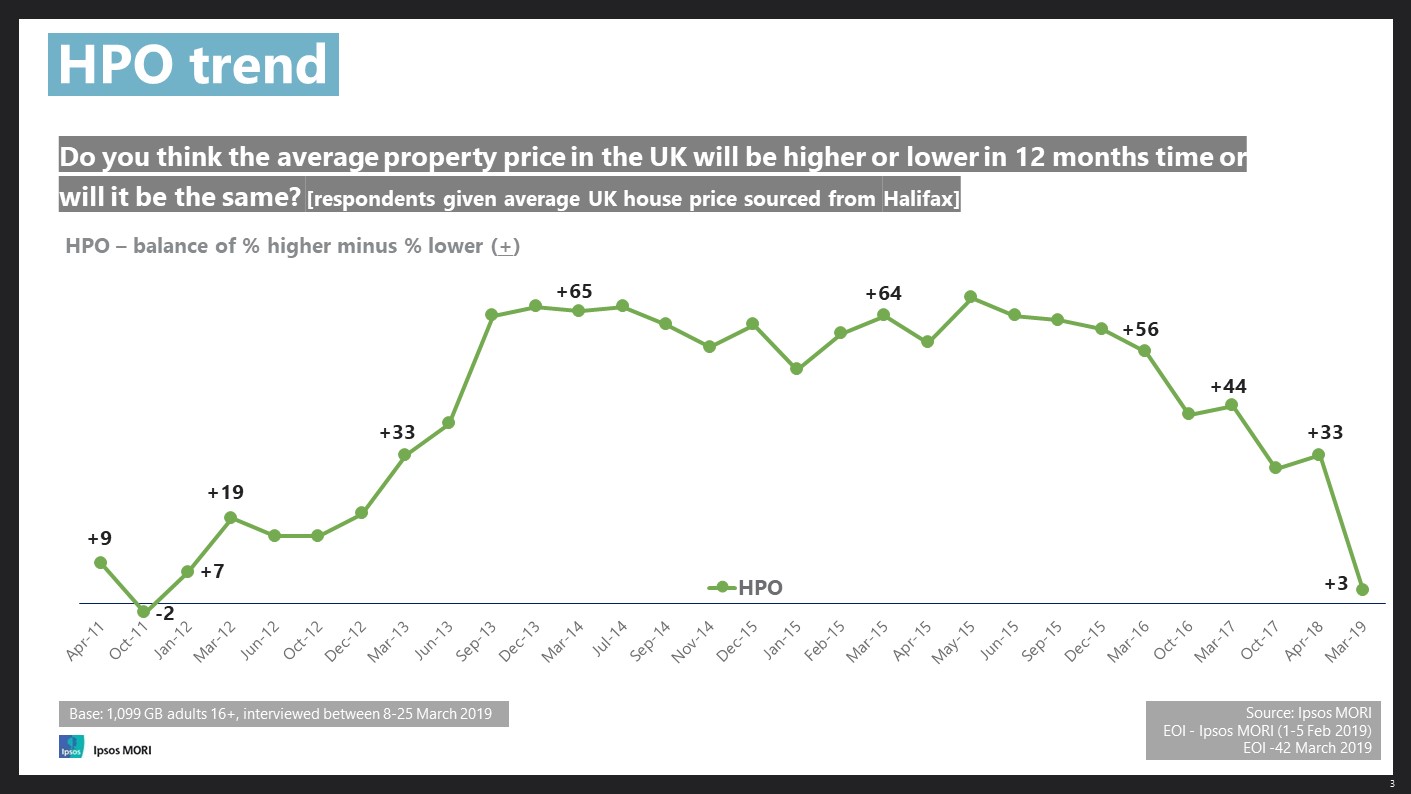 Among homeowners, HPO is balanced at 0, while it is +5 among private renters.
Cooler sentiment is also reflected in the drop in the proportion of adults who think the next 12 months will be a good time to sell, down 17 points to 30%; -27 compared to +11 this time last year. Buying is also relatively less attractive: -5 vs +14.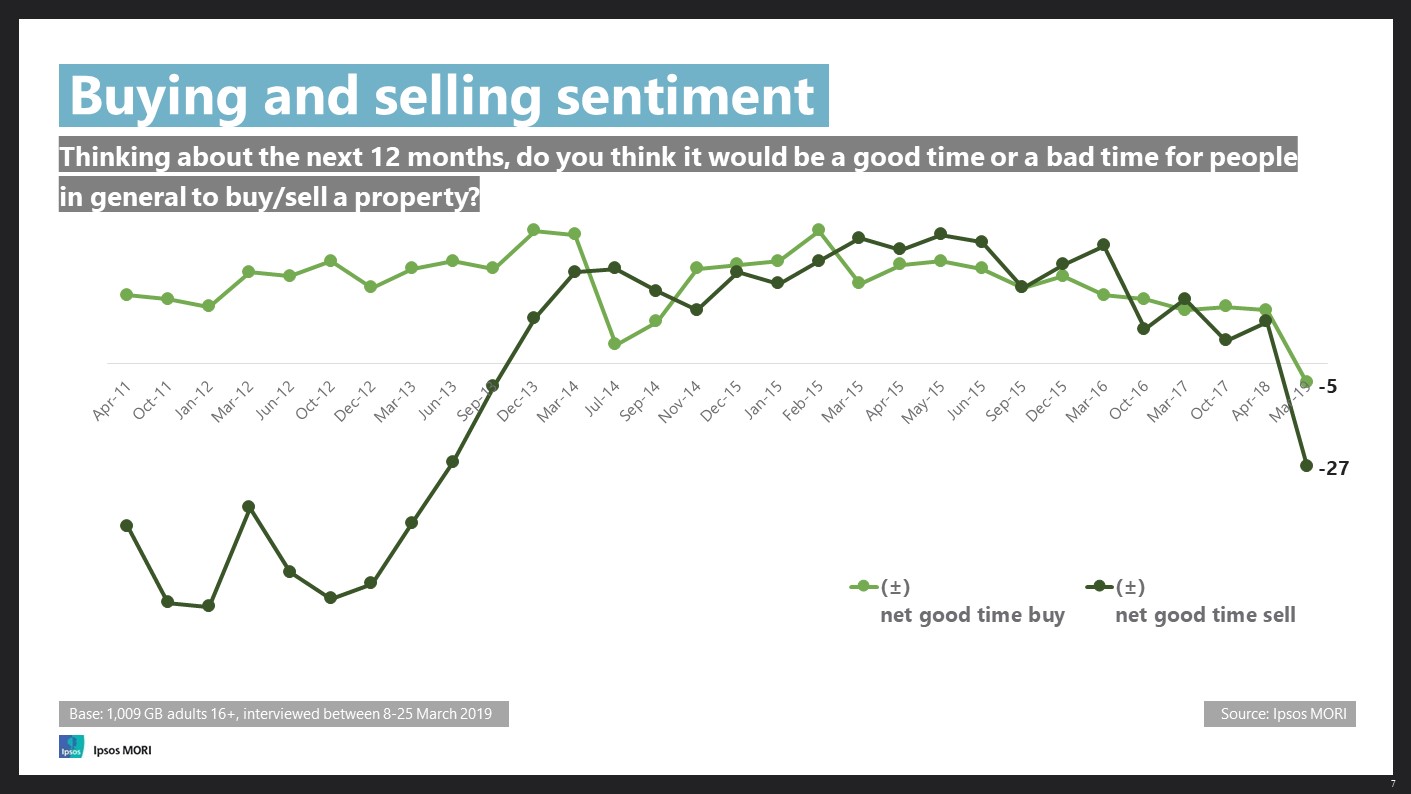 Ben Marshall, Research Director at Ipsos MORI said:
The public's expectations about house prices seem to have entered a new phase. Having improved during 2012-13, the House Price Outlook was steady during 2014-15 before falling throughout 2016-2018. But this latest measure is striking because it is the largest measure-on-measure drop we have seen in eight years of surveys.
Our time-series shows that movements in public sentiment about house prices have mirrored increasing gloom about the national economy but have always been relatively more bullish. That remains the case (our Economic Optimism Index is currently -42) but this, and media coverage of the state of the housing market, seem to have shaken long-held assumptions that house prices will necessarily increase.
Technical note
The survey updates a series collected by Ipsos MORI for Halifax during 2011-2018; the Housing Market Confidence Tracker. The latest measure was conducted by Ipsos MORI between 8-25 March 2019.
Survey respondents were asked about property, defined as "houses, flats, apartments and all types of accommodation". For HPO they were given a benchmark price (Halifax's February House Price Index). Interviews were undertaken face-to-face in-home across Britain with a representative sample of 1,099 adults aged 16+. Data are weighted to the national population profile by age, sex, working status, social grade, region, ethnicity, and tenure.