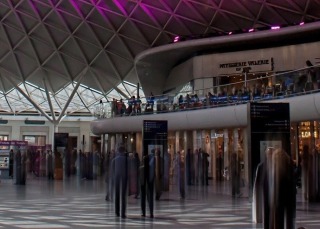 Public Affairs
Transport and Infrastructure Research
OUR SOLUTIONS
Transport and infrastructure have never been more vital to achieving the UK's societal and economic goals. At Ipsos MORI, we design social research that really engages participants and empowers them to explore these topics openly, providing valuable insight into the way that transport and infrastructure shapes citizens' routines, journeys, and lives.
Our clients in the transport space are increasingly trying to understand what their customers, the wider public, communities and stakeholders want and need. The insight we provide them with makes a real impact on user experiences, behaviours and public support for transport and infrastructure projects, and improves understanding of travel behaviour, decision making, customer experience, and attitudes towards new policies, new and existing infrastructure, and public spending priorities within transport and infrastructure.
Our work with clients includes:
Large-scale deliberative and public dialogue exercises on the big issues facing the transport sector.
Large-scale public consultations on transport policies or new infrastructure projects.
Customer satisfaction research, including the Ideal Customer Experience (ICE) which involves journey mapping to understand the ideal customer experience.
'In-the-moment' surveys, ethnographic and geo-triggering (GPS) techniques to capture live feedback from customers and users.
Reputational research which gets at the heart of attitudes to organisations responsible for infrastructure and companies who rely on it to deliver services to their customers.