Trinh Tu announced as new Ipsos MORI Head of Public Affairs
Ipsos MORI is delighted to announce that Trinh Tu has been appointed as Head of Public Affairs. She moves into the role having been Head of Business Growth in Public Affairs since 2018.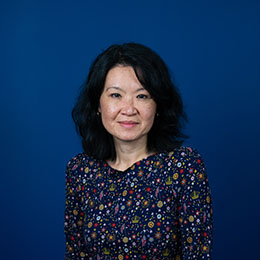 Trinh's appointment is a testament to her skills and experience as well as Ipsos MORI's culture of ongoing development of our people with Trinh having joined as a graduate trainee.
During her time at Ipsos MORI Public Affairs, Trinh has played a significant role in our growth and success as a business including growing one of our most successful policy practices.  In recent years, Trinh has worked across leadership teams in Public Affairs, to win significant domestic and international contracts, and to develop new commercial propositions drawing on her in-depth knowledge of our clients and sector.
Kelly Beaver, Ipsos MORI Chief Executive said:
Trinh has been an integral part of the Public Affairs senior team and she will bring her wealth of experience and commercial understanding to the role of Head of Public Affairs. Her journey from graduate trainee to this new role showcases Ipsos MORI's commitment to developing our people right to the top. I'm confident that she will take the Public Affairs service line to even greater heights, and I look forward to working with her, in her new role.
Trinh Tu added:
Today I am proud to be starting my new role as Head of Public Affairs at Ipsos MORI – an amazing company with a rich heritage and culture and a passionate, committed, entrepreneurial, and innovative workforce.  I am looking forward to working with our talented teams to continue to diversify and innovate our business, to meet our clients' growing and changing needs, and in doing so create the career development opportunities and progression for our people that were afforded to me.