Creating a sense of presence: The power of virtual and augmented reality
Over the past two years, there has been an acceleration of the use of digital services. Globally, 68% of consumers today cannot imagine life without the internet, with the average daily time online growing significantly during 2020.
While national lockdowns and travel restrictions have presented many challenges, for those in the fortunate position to have access to technology, it has provided a 'digital push', moving many people beyond basic digital interactions such as texting and towards video calls for health consultations, work-based interactions and more.
Virtual and augmented reality technology is not simply the 'shiny new toy' some people view it as, but the next generation of digital interaction that will get us even closer to a 'sense of presence'.
In this paper, we explore how virtual and augmented reality (VR/AR) technology can further build upon these connections, creating a sense of 'presence' that is currently missing when we are occupying the digital space, and the opportunities for insights that this technology provides.
The past year has highlighted how important in-person contact is. By using Ipsos' Dynamic Decision-Making Model (DDMM), we can see that when we occupy the digital space, bodily and environmental influences can become disconnected, leaving us missing out on inputs that can be used to shape our decisions and behaviours.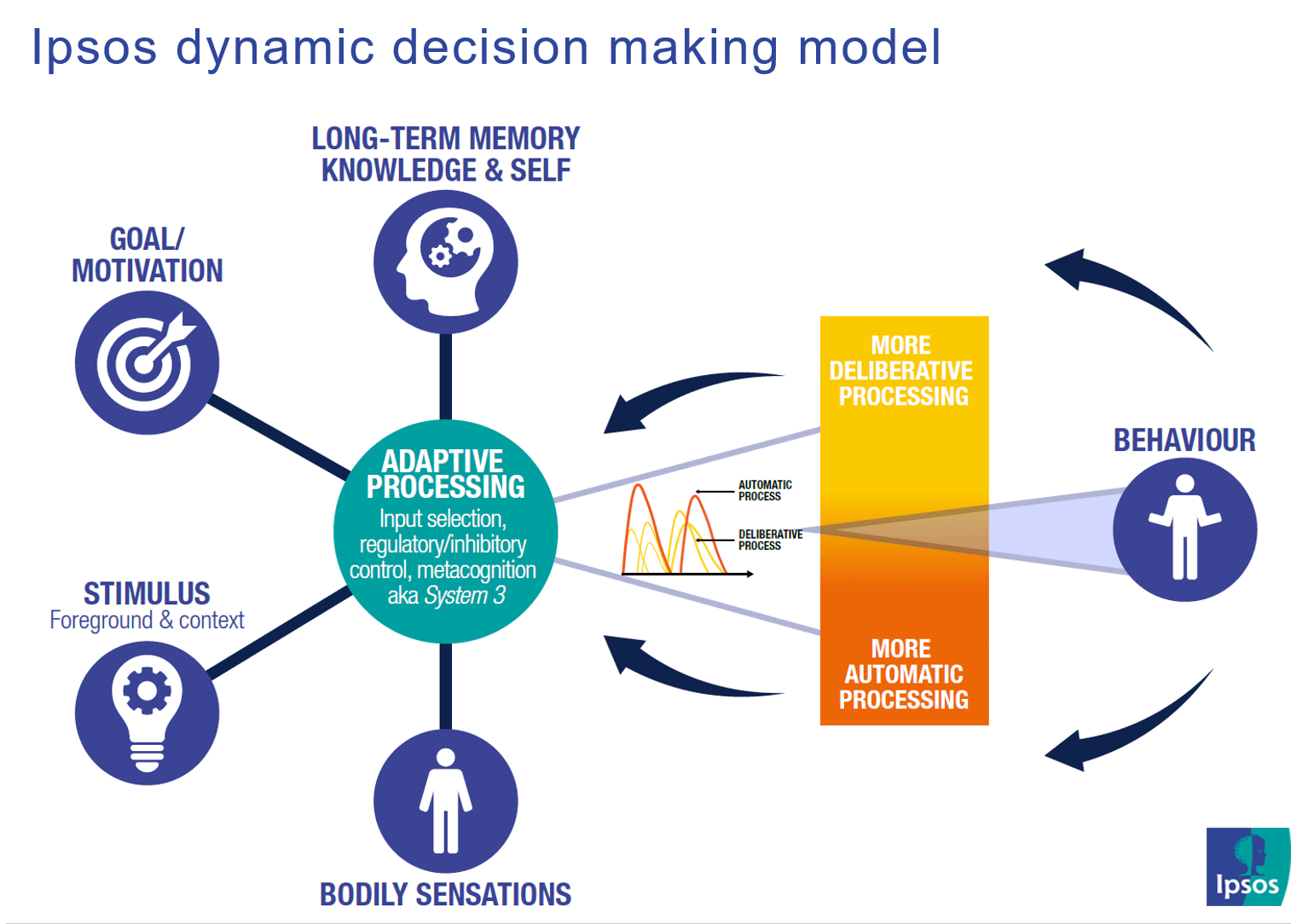 VR/AR technology offers the next generation of digital interaction that will get us even closer to a 'sense of presence': the phenomenon of behaving and feeling as if we are in the virtual world created by computer displays.
We examine four case studies to explore the wealth of insights that VR/AR technology can bring, asking:
How can we transport people into different environments and maintain a sense of presence? While, at the same time, gain a deeper understanding of their experience?
Can we make consumers experience a new environment in order to test something never previously experienced?
How can we enable our clients to walk in their customers shoes and to experience life as they do to drive empathy in service and product design?
How can we test and explore new concepts and ideas that don't currently exist in the real world to quickly screen, optimise and re-test stimuli?