Ipsos Omnibus is now available on the Ipsos.Digital Platform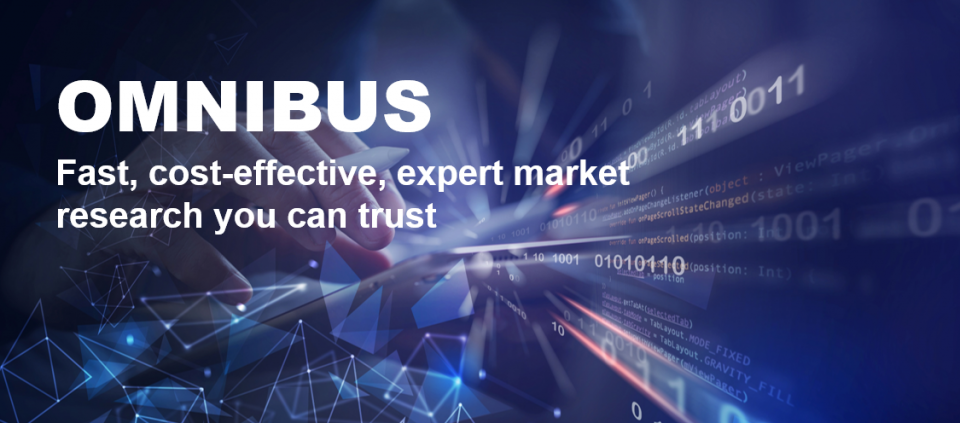 The DIY Omnibus solution is highly intuitive, empowering users to submit their business question(s) quickly and easily with the reassurance they will receive accurate, quality market intelligence within 24 hours.
This end-to-end solution is designed to meet clients needs on speed, price, sample representativeness and geographical coverage. It is available from the Ipsos.digital platform.
The confidential results, delivered with extensive socio-demographic criteria, are accessible immediately on fieldwork completion (within 24 hours of survey launch) on a user-friendly, customizable dashboard (with PowerPoint and Xls exports).
Ipsos Omnibus is offered in DIY and DIY assisted mode. Every question is validated by a market research expert and assistance is available at any stage(s) so our clients have as much, or as little, support as they need.  
This service is already live in Australia, France, Germany, Italy, the United Kingdom and the United States. Our plan is to launch one market per month.
Our Omnibus remains on offer in 100+ markets. Our experts are there to recommend the best method (online or offline data collection) option for their business questions, market needs and price value thresholds.