LIVE EVENT: Back to the Future
Arla Foods HQ
Sønderhøj 14, 8260 Viby J.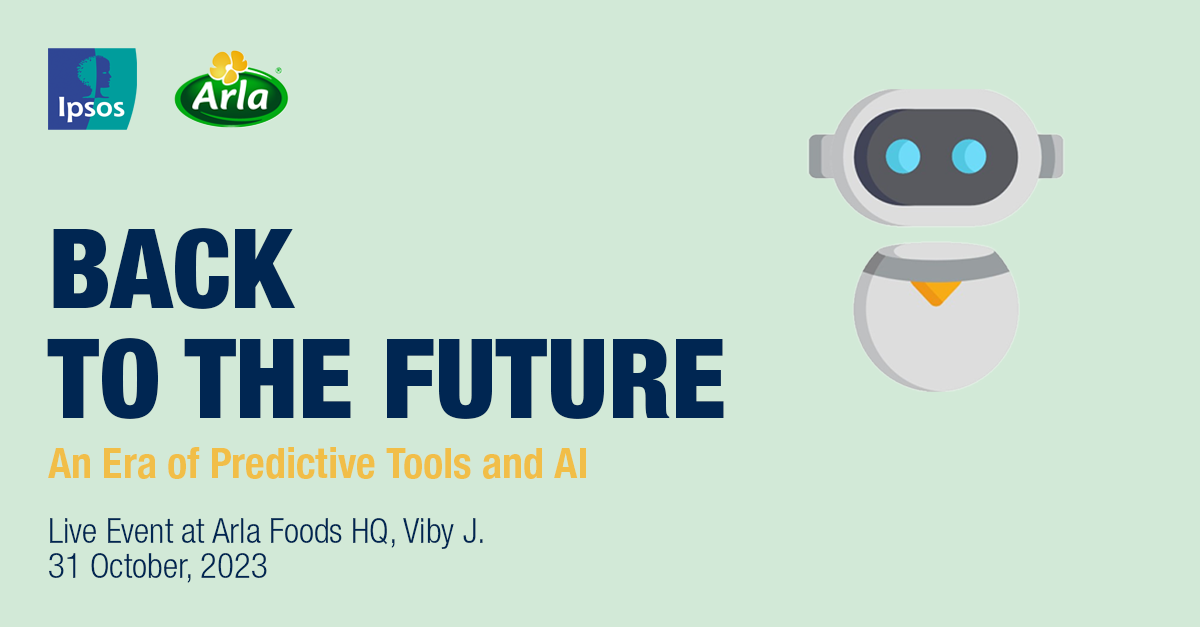 Join us for a trip back to a future where evolving technology, grounded insights, and a deep understanding of consumers are reshaping how your business can be successful.
Ipsos Denmark is thrilled to co-host this live event with our trusted partner for decades Arla Foods. Together with external speakers, we will delve into the exciting world of prognostication in our changing times.
As we emerge into this new age, the ability to anticipate trends, consumer needs and preferences has become paramount. The event will showcase ways to remain resilient and adaptive by inspiring you on perspectives and tools to master the art of forecasting.
Get ready for an enriching session that will set the pace for how we perceive and prepare for the thrilling unpredictability of tomorrow.
SPEAKERS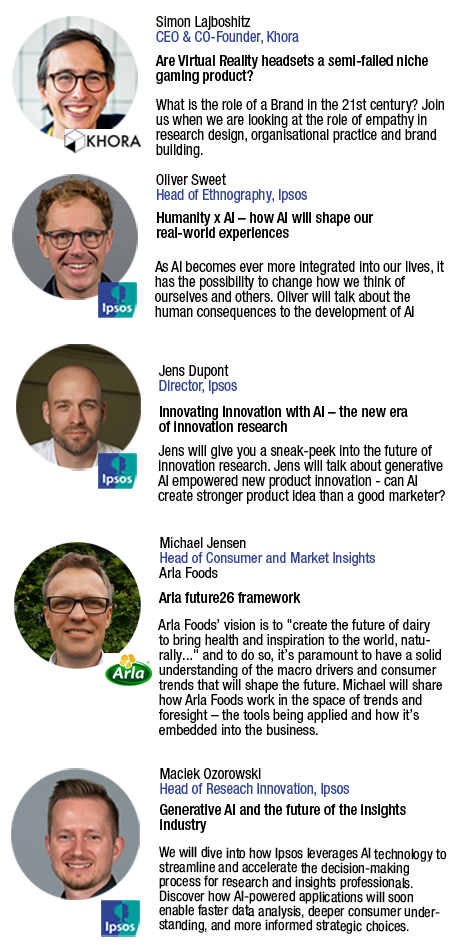 Sign up now to secure your seat, as only 100 seats are available.
WHEN: 31st of October 2023, 08:30 - 12:00
WHERE: Arla Foods HQ, Sønderhøj 14, 8260 Viby J.


Registration includes beverages and food. The event is FREE but there is a charge for no-shows without prior cancellation of DKK 350. 
It will not be possible to attend the event online.