E-Commerce Outlook 2018
The E-commerce Outlook 2018 focuses on researching the habits of both millennial and non-millennial people. Start form which E-commerce that mostly visited until which payment method that they used most often.
Jakarta, 26 November 2018 - The results of the latest study on the behavior of Indonesian people who shop at e-commerce have been released by IPSOS Indonesia. IPSOS Indonesia, as one of the largest marketing research companies in Indonesia, has partnered with many companies since 2018. This time, Ipsos come out with E-commerce Outlook 2018 presented to the media on Monday 26 November 2018 in a Media Gathering Event at Hause Rooftop, South Jakarta and attended by Soeprapto Tan, Managing Director of IPSOS Indonesia, Andi Sukma - Head of Observer and Indah Tanip as Research Director at IPSOS Indonesia .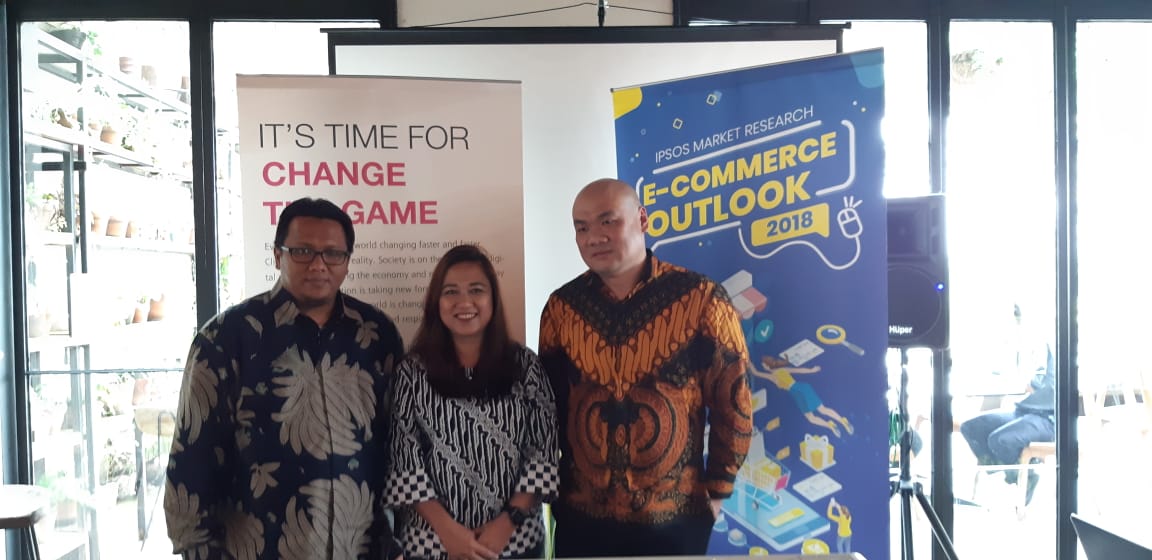 Background of this study is due to the high penetration of internet use in Indonesia, which reaches 72% in urban areas and almost 50% in rural-urban areas, and shows that there is an improvement in internet infrastructure (APJI, Association of Indonesian Internet Service Providers). The high activity of internet usage in Indonesia raises the phenomenon of emerging e-commerce companies in Indonesia both start-up companies in Indonesia and other companies from abroad. This has changed people's behavior from shopping from brick and mortar stores to online shop. This is in line with research from APJI whereas consumers who shop online on e-commerce have reached 32%. Almost 100 million internet users visit e-commerce occurred in the 1st Quarter of 2018. This enthusiasm was welcomed by Indonesian e-commerce players and by 2018 more than 40 e-commerce companies have been registered and operating in Indonesia.
The E-commerce Outlook 2018 focuses on researching the habits of both millennial and non-millennial people. Start form which E-commerce that mostly visited until which payment method that they used most often. This study was conducted by distributing online questionnaires to online panel respondents from IPSOS in August 2018 from all around Indonesia. The reason for using online panels is because they have access to the internet and it can be said as online community (netizens).
"The profile of netizens who shop in e-commerce is very interesting subject to understand. The results show that millennial netizens shop more in E-Commerce," said Andi Sukma. Furthermore, the profile of the people who shop in e-commerce is majority skew to upper-class economy, having a monthly income of at least 3 million rupiah, working and married. This shows that people who shop online have buying power to determine which e-commerce to purchase.
The results of this study also show that the five (5) most visited e-commerce companies are Tokopedia (49%) followed by Shopee (45%), Lazada (39%), Bukalapak (38%) and Blibli (17%). Website or applications user from those five companies do more purchases than just surfing. This shows that there is trust from netizens to directly make purchases on e-commerce.
Andi Sukma added, " "a trust" to do transaction on e-commerce companies does not occur instantly. There must be a comfortable and pleasant shopping experience that fosters trust in shopping. This is indicated by the payment method that has shifted from COD to transfer debit."Fashion products are still netizens' favourite for both men and women. After that, there are variations of favourite products based on gender where men are more likely to purchase technology / gadget, electronic goods, bill payments or for travel. While women are more likely to pay bills, cosmetics, care products, daily necessities and food and beverage products.
According to the Indonesian E-Commerce Association (IDeA) the contribution of e-commerce to Gross Domestic Product (GDP) reached 2 percent (National Daily, 9/8). According to Bank Indonesia, the total prediction of e-commerce transactions during 2018 will reach Rp102 trillion. The Indonesian government also estimates that e-commerce's contribution to gross domestic product (GDP) is 10 percent in 2020 along with the target of positioning Indonesia as an e-commerce center in ASEAN.
This is a very positive influence for digital economic growth in Indonesia. Therefor Ipsos sees the growth of e-commerce as a positive fit for both business people, consumers and society in general. Soeprapto Tan added "For business people, e-commerce has an impact on reducing operational costs. This is the opportunity to widen market share because usually the budget prepared for marketing is not balanced with the needs for business expansion. It also provides a more equitable economic boost to the regional economy due to the e-commerce concept not hindered by distance ".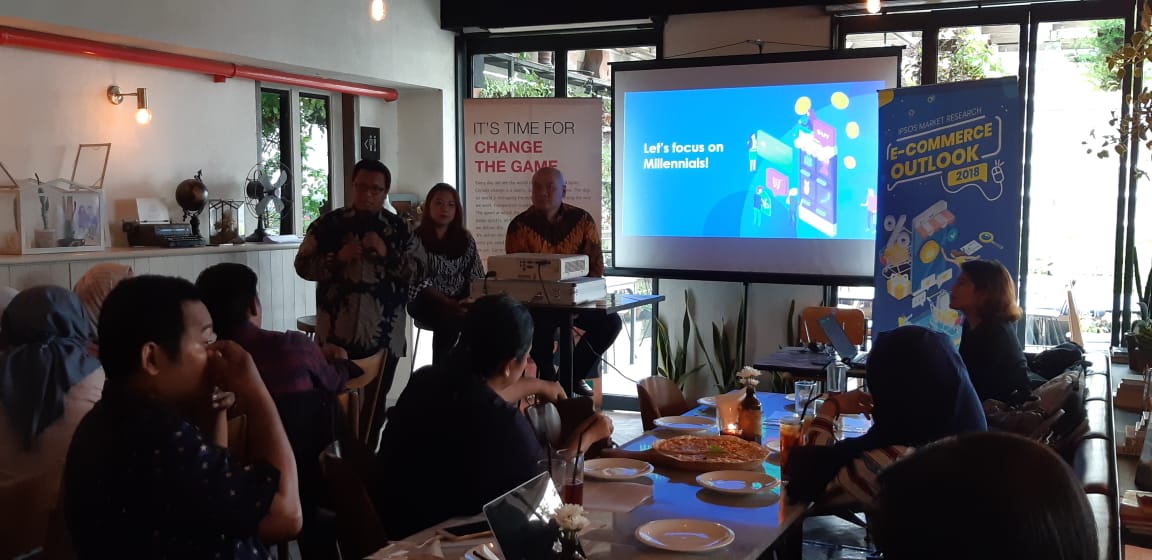 This study will be the starting point for other of e-commerce studies which will continue in the future. In fact, next year Ipsos intends to collaborate with IDEA for a syndication study "Indonesia E-commerce" which is planned to be launched in 2019 and at the same time Ipsos will give appreciation to the most visited e-commerce companies and has the highest online shopping transactions in Indonesia.
Download