The New Normal
Webinar from Ipsos in Indonesia about The New Normal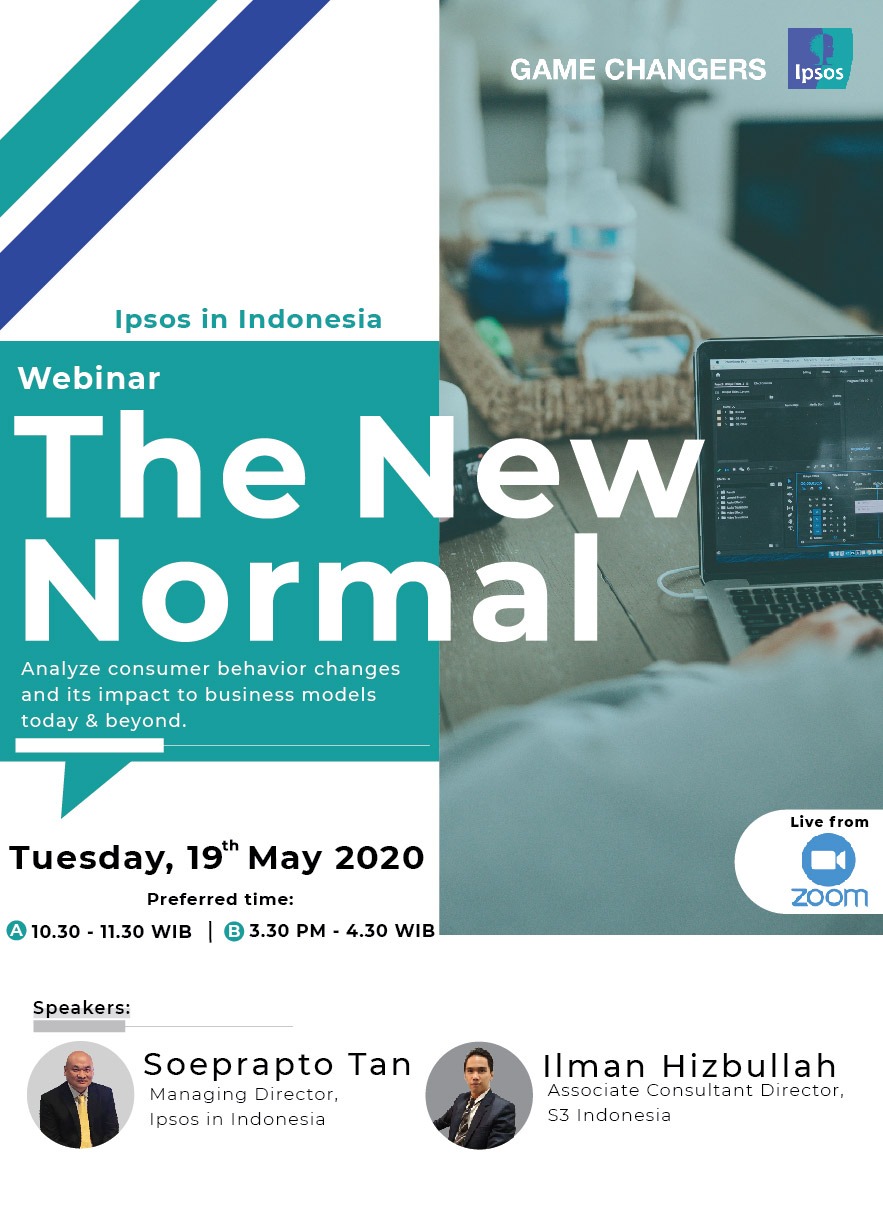 Ipsos in Indonesia conducted webinar: The New Normal, to understand consumer behaviour changes and its impact to business model in new normal and beyond.
Led by Soperapto Tan, Ipsos in Indonesia Managing Director and Ilman Hasibuan, Associate Director of Ipsos Strategy3 Indonesia, the webinar was attended by 52 participants for first session and 24 participants in second session.
Covid-19 pandemic has affected social-economy globally.  Learning from China, first country affected the Covid-19 pandemic and how it was compared to Indonesian consumers. Moreover, the session also highlights impact summary of Covid-19 to Indonesia business sector, and how consumer behavior and business model were shifting the way forward.