AI-Enabled Consumer Intelligence is here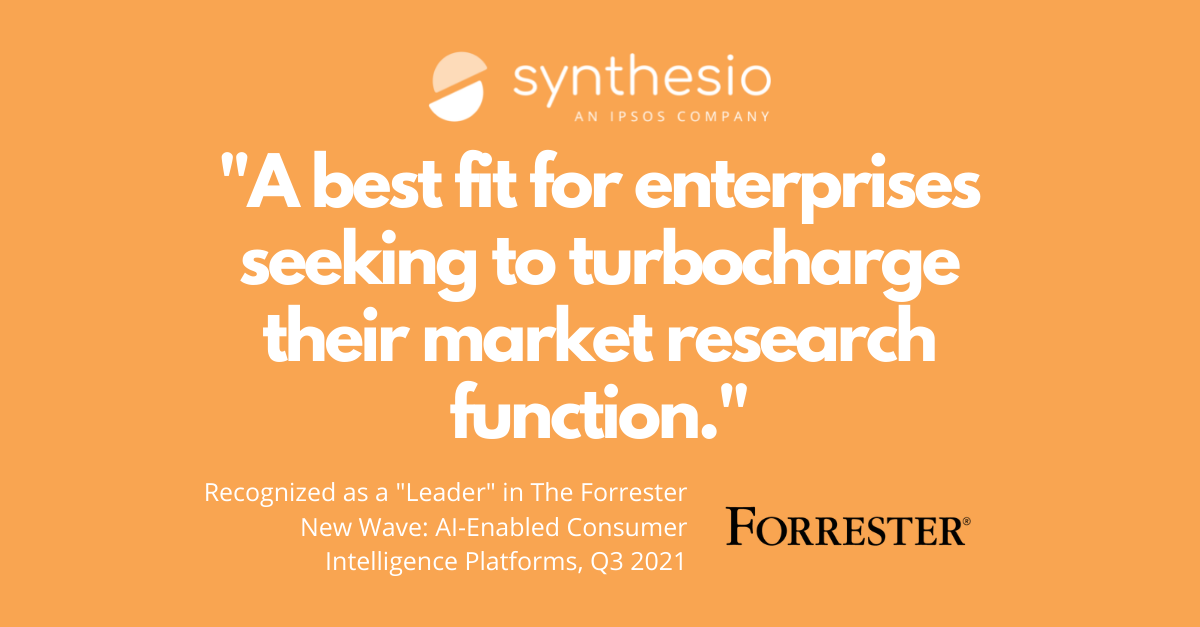 Getting ahead of market trends requires both machine intelligence and human expertise. This means combining next-gen AI and NLP technology that provides the engine, expert built analytical frameworks that provide the context, and human-machine teams that provide scale. This is just what Synthesio does.
A new breed of AI-enabled consumer intelligence (AICI) platforms allow market research and insights professionals to anticipate consumer behaviors through predictive analytics. AICI solutions combine data from outside sources (like social or search) with data that companies own, and provide tools for exploring trends and finding unexpected shifts in markets or consumer behavior. The path to AICI may start with social listening, or voice of the customer surveys; but AICI solutions also have roots in and support other segments/capabilities like customer analytics, text analysis, and even insights services.
Tech advisory firm Forrester Research has been shining the spotlight on the need for AICI over the past year, and the firm's new report – The Forrester New Wave™: AI-Enabled Consumer Intelligence Platforms, Q3 2021, evaluates the top vendors in this space in terms of strategy, current offering, and market presence. How'd Synthesio do?
First, Synthesio is recognized as a Leader and #2 overall, and was given the top score for strategy! Synthesio is also the top-rated hybrid platform/service provider overall in this New Wave, ahead of NetBase Quid, Linkfluence, and others. Forrester also calls out that Synthesio's "longer-term customers praise the vendors' ambitious roadmap, which has showcased actionable, use-case-specific frameworks since its 2018 acquisition by Ipsos."
Second, Forrester highlights Synthesio's strong product capabilities as well. The report gives the Synthesio platform the highest possible scores for Data sources, Domains and languages, and Analytics and reporting - great validation of the product team's focus on enabling data ingestion from any source, and becoming the most complete, accurate, and predictive solution for AICI.
So AICI is here. And we are here to help you navigate this new insights revolution.
Want to see what else Forrester is saying about the market, the top nine vendors, and how to compare them?
Download the report by clicking here.