KEYS - We need to talk about change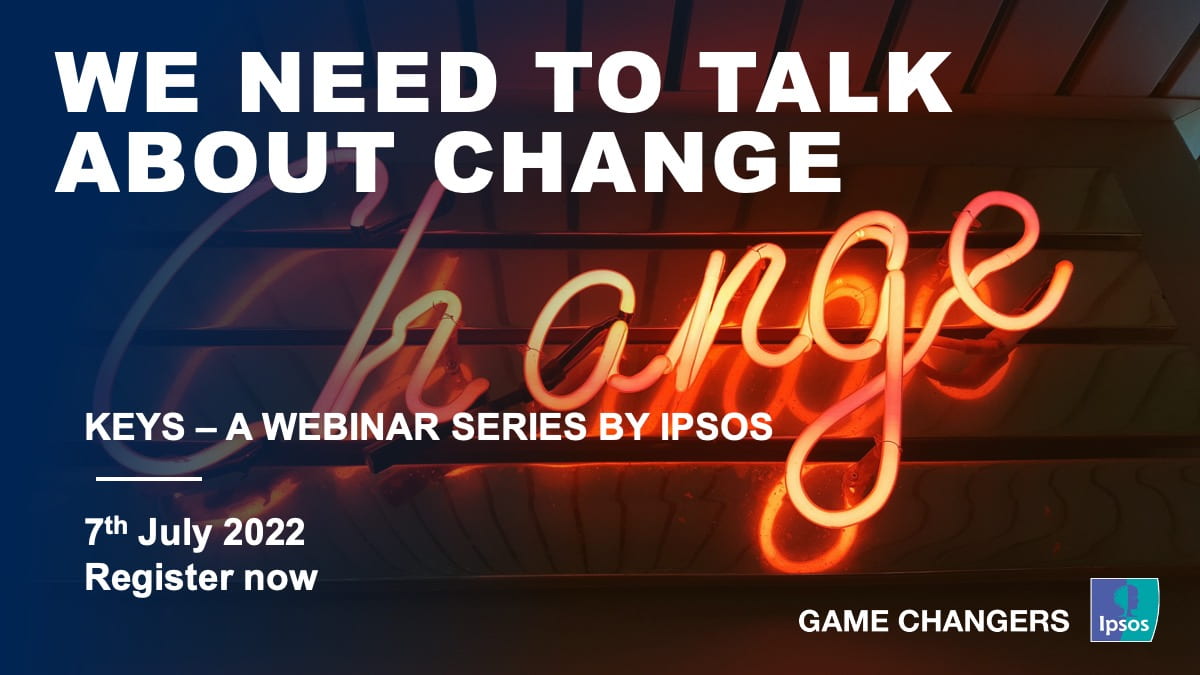 Today's narratives often emphasise the unprecedented changes taking place all around us, as the world embraces the amazing power of new technologies while dealing with a succession of crises. In our next episode we will pause to take stock.
We will be taking a moment to review the big economic, societal and demographic changes currently in play. But we will also be considering those things that change less over time, through the lens of how people live their daily lives. Along the way we ask the question: can change sometimes be overrated?
On the agenda:
The Ipsos Theory of Change
In times of uncertainty, there is often a tendency to focus on the here and now, but what about what comes next? We have developed the Ipsos Theory of Change to provide a comprehensive view of how and why change happens. We will be sharing how we've been using this framework to develop trends & foresight, and better prepare for the future.
Changing Consumers, Changing Contexts?
We've been reviewing how brands can stay in tune with both the emerging and enduring needs of consumers. Our analysis consistently leads us to one place: if we are truly to get close to people, we need to understand them as individuals, in their own context.
The Mega Trends Shaping MENA's Future
Within a few decades, MENA's population will exceed that of Europe. We explore the dynamics of this rapidly-maturing region, and reflect on the societal, economic and technological forces at work.
All KEYS Webinar recordings and presentations are available here.