Features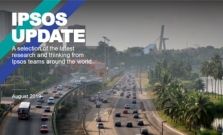 Discover Ipsos Update
A selection of the latest research and thinking from Ipsos teams around the world.
30 years of success, 30 years of determination and hard work. This is Ipsos in MENA https://t.co/6jdwwSoMVZ
11:03 AM - 21 March 2019
At Ipsos, we are passionately curious about people, markets, brands and society.
We make our changing world easier and faster
to navigate and inspire clients to make smarter decisions.