Unlocking the Value of Reputation
Looking to make your company run more effectively and efficiently? Management teams around the world face a variety of complex business situations daily. A great place to start boosting your business is by leveraging the power of your reputation.
Ipsos Global Reputation Centre research across 31 countries shows conclusive proof of the relationship between a good reputation and better business efficiency.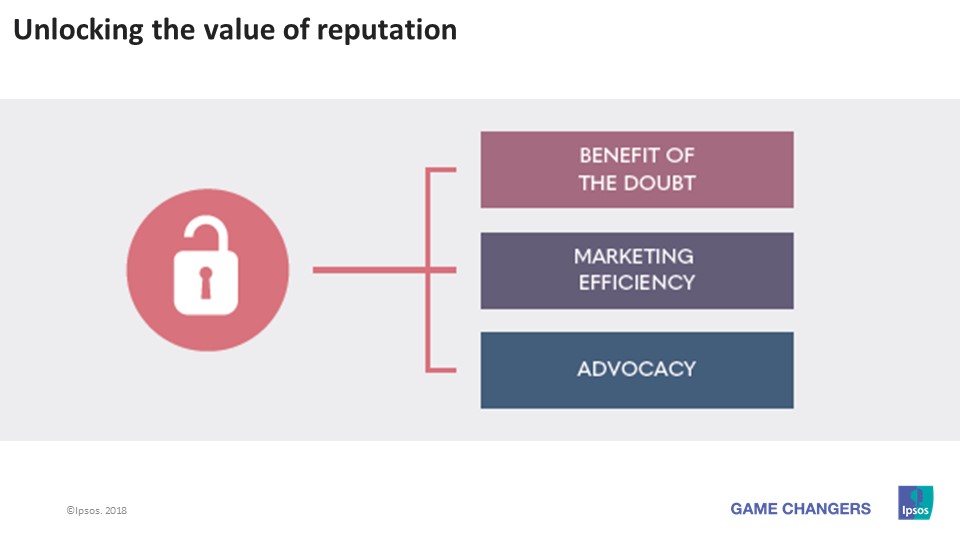 How does reputation influence purchase decision?
Reputation is a key consideration in purchase decisions.
The vast majority (87%) of consumers around the world say that they take the reputation of the company into account when purchasing a product or service. There are regional differences in intensity. Consumers in Latin America and the Middle East/ Africa are the most likely to say they are "very likely" to take reputation into account. Consumers in Europe feel less strongly about taking reputation into account (just 24% "very likely"), but still a vast majority (79%) say they take reputation into account to some extent.
We hope you find the report interesting and informative and, as ever, would welcome any thoughts or feedback you may have.
For more Ipsos' Global Reputation Centre information and reports, please visit https://reputation.ipsos.com/