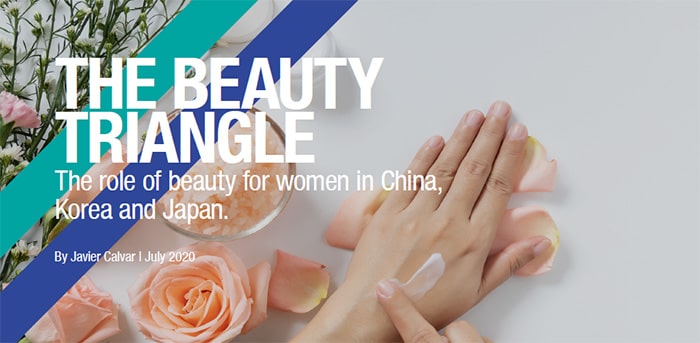 China, Korea and Japan – a trio we refer to as the Beauty Triangle – are key markets for beauty not just within the confines of their own shores but also in Asia and beyond. Together, they are expected to drive much of the beauty category growth over the next few years, their innovation and trends influencing attitudes and behaviours throughout the world.
Ipsos has conducted multi-stage research to understand the needs and motivations of women in these three markets – with vital insights for players in the beauty category to develop value propositions that truly resonate with consumers in these geographies.
This revealed both commonalities and diversity among women in the beauty triangle. For example:
Balancing inner and outer beauty: 84% of women across China, Korea and Japan agree that inner self/balance is key to them feeling beautiful, compared to 71% that mention appearance.
There is a common search for empowerment and the evolution of "beauty for others" to "beauty for oneself".
Six core segments of consumers range from "The Striver" to "The Upholder", showing differences in needs and motivations.
The COVID-19 pandemic has accelerated pre-existing trends and induced new behaviours around the world. Such changes have been particularly felt by women in the Beauty Triangle, where socio-cultural norms and economic realities have shaped their roles in society for generations. Their beauty-related behaviours may have changed but, their deeply-rooted motivations are likely to remain.
Given the role of beauty in these women's lives, the size of the prize is significant for cosmetics brands that stay close to them in a relevant and meaningful manner.
Read more in: The Beauty Triangle: The role of beauty for women in China, Korea and Japan.
Download