Features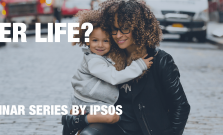 Discover KEYS
Ipsos Keys webinar series is dedicated to helping our clients better understand the dynamics of today as they prepare for tomorrow.
Experience seamless research via Ipsos.Digital--our fully automated online market research tool marrying the best o… https://t.co/OMJ00Lkf1m
10:30 AM - 22 June 2022
At Ipsos, we are passionately curious about Society, Markets and People.
"Game Changers" – our tagline – summarises our ambition:
we provide true understanding and make our changing world easier to navigate,
so that our clients can make faster, smarter and bolder decisions.