Conquering Complexity: The ongoing revolution in oncology biomarker testing
The clinical management of cancer patients has undergone a remarkable evolution in the last 15 years, with the concept of personalised medicine now well-entrenched in the treatment paradigm.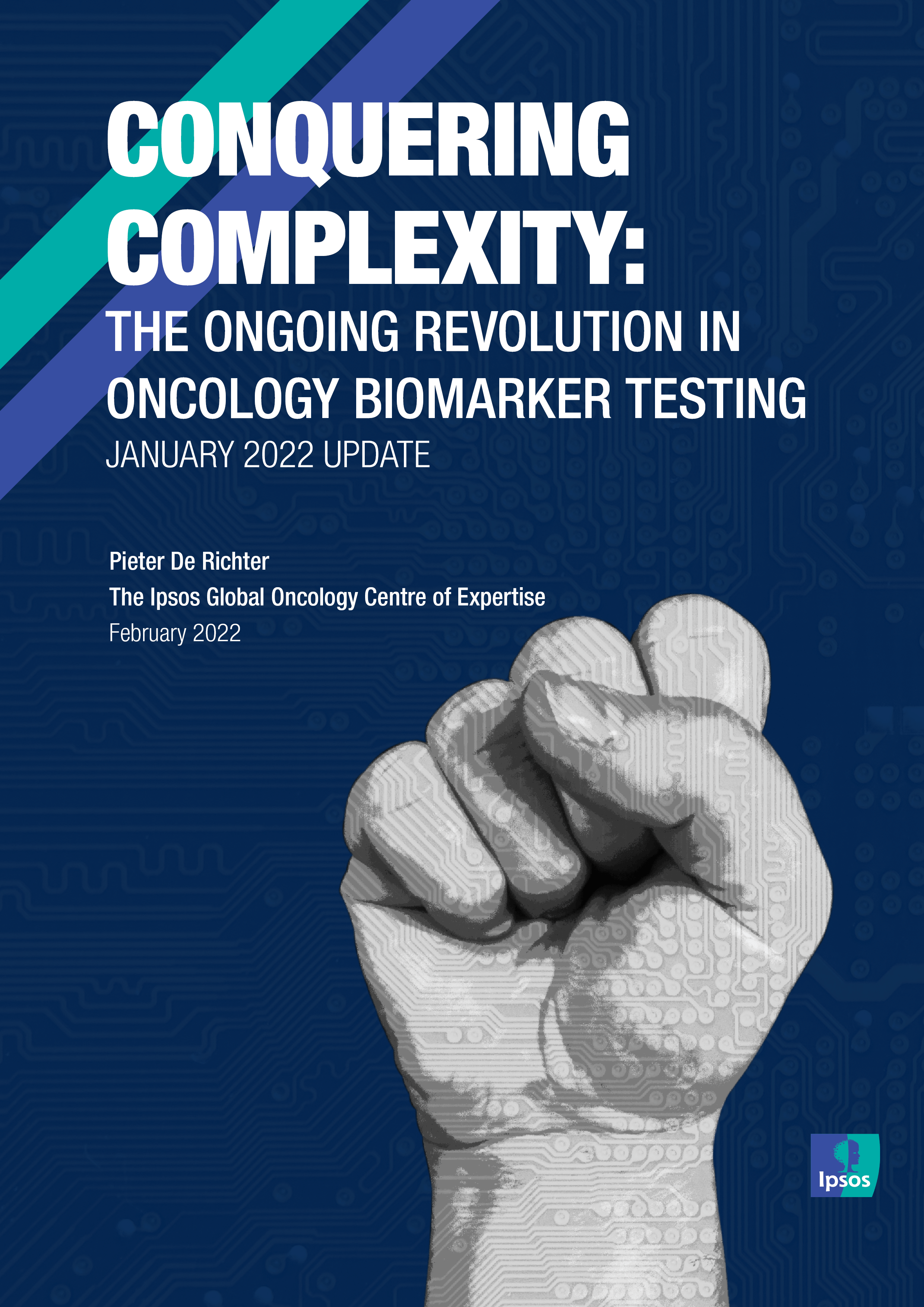 We are also in the midst of much more radical revolution, however. The molecular diagnostics landscape – and the very way we think about fighting cancer – is set to change dramatically in the coming decades.
In this update of our 2017 edition of this paper, we combine new data from Ipsos' Global Molecular Diagnostics Monitors with our current therapy expertise and market insight to outline key developments in the oncology diagnostics landscape, and the resulting impact on cancer treatment.
We also offer a forward-looking perspective on how we believe this landscape will shift, and how today's touchpoints may look very different in years to come.
Watch out for our upcoming podcast in which author, Pieter De Richter, talks us through the paper, offering his expert perspective on the future of oncology diagnostics. Details to follow.