Consumer Confidence Survey - Quarter 1 2023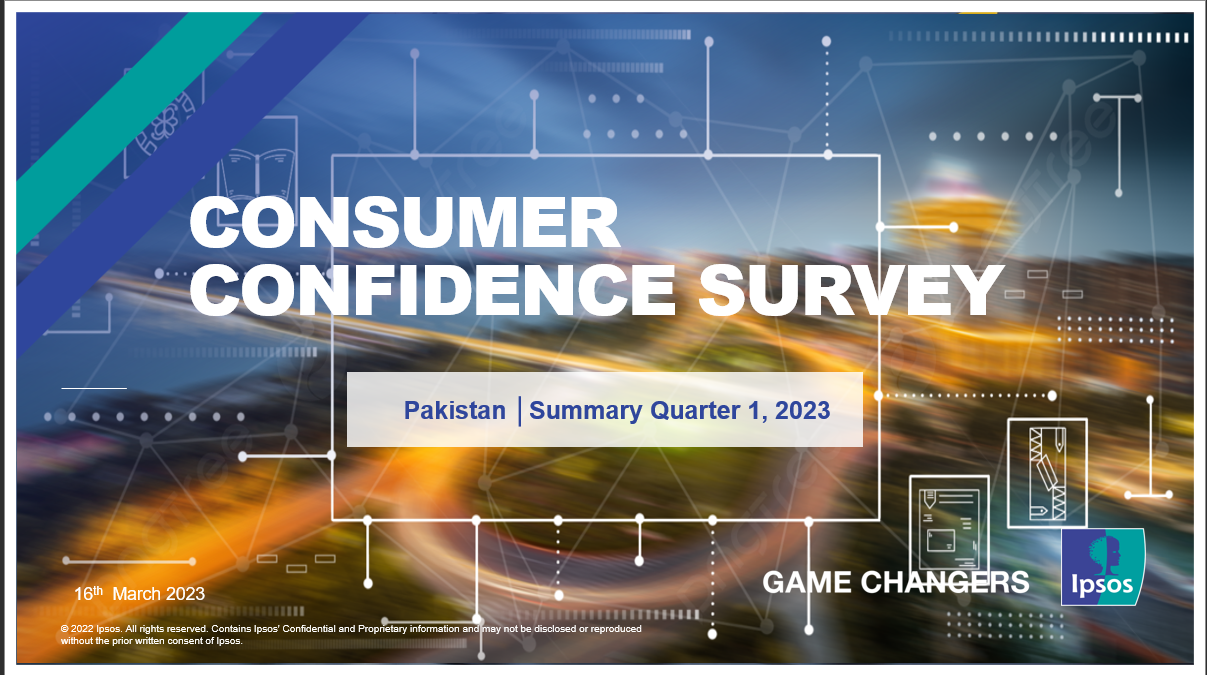 Here are the key points of survey:
94% believe country is headed in wrong direction, this is ever highest negative sentiment since we started consumer confidence survey in Pakistan.
In the past quarter, 21% increase in inflation being the most worrying issue for Pakistanis.
Sharp increase in perception of 'inflation' as the most worrying issue, unemployment shows a similar trend.
Pakistanis calling country's current state of economy as 'weak' has increased from 41% to 61% in the last one year.
7 in 10 Pakistanis don't expect economy getting better in the next 6 months.
Compared to march of last year, 14% more Pakistanis view their current financial situation to be weak.
1 in 5 expect personal financial situation getting better in next 6 months, 3 in 5 expect it to get weaker.
Pakistanis' confidence regarding job security remains extremely low with 9 in 10 less confident about it.
56% Pakistanis claimed to personally know someone who lost their job as a result of economic conditions.
Slight increase in Pakistanis' confidence about their ability to invest in future.
Pakistanis' reported ability to make major purchases has reached its lowest level since we started doing the consumer confidence survey in Aug'19. Similarly, Pakistanis reported comfort in making household purchases has reached it's 'ever lowest' since Aug'19
Compared with the last quarter, Pakistan's consumers' confidence index decreased by 1 point. Which is once again the lowest among similar emerging markets.