Data Dive: Global consumer confidence softens in 2022
In five infographics, we break down how inflation, the invasion of Ukraine, layoffs, and the pandemic, have people around the world feeling anxious going into the end-of-year shopping season.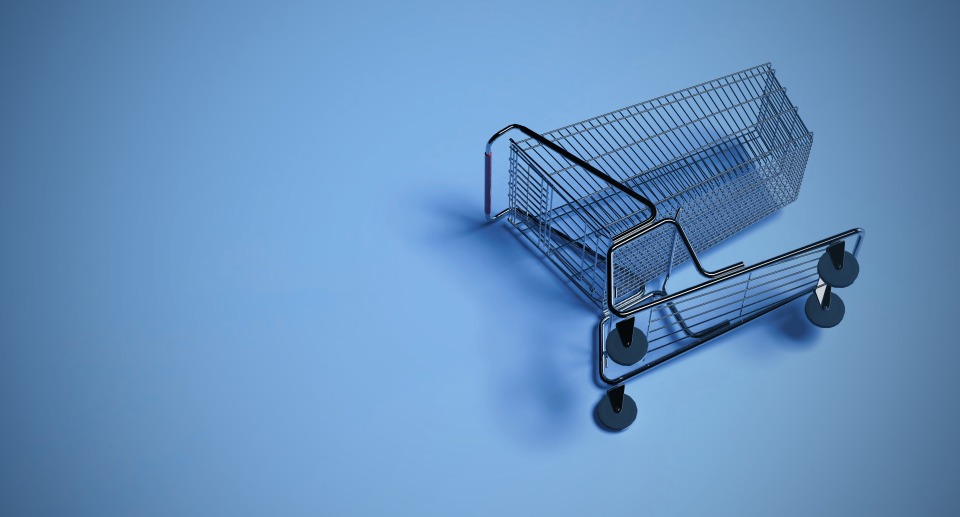 'Tis (usually) the season to spend, spend, spend.
It's the time of year when significant celebrations, such as Hanukkah, Christmas, New Year's Eve and Lunar New Year, leads to significant pressure to splurge.
But, as we all stare down the final stretch of 2022 many dark clouds hover over the 3rd pandemic-era holiday season, including 'tripledemic' (COVID-19, flu and RSV) fears, the invasion of Ukraine, the soaring cost of living, as well as the rising number of layoffs at cryptocurrency and technology companies. Plus, there's growing chatter about a global recession in 2023.
Polling via Ipsos' Global Advisor reveals how this growing instability could impact consumers' decision to splash out or cut back during what's traditionally a busy shopping season for many.
Seismic shock
Ipsos' Global Consumer Confidence Index, which tracks how people feel about everything from the job market to the local economy monthly in 20+ countries, hit a historic low of 40.0 in June 2020 back when the world was just a few months into the COVID-19 pandemic. Going into that first pandemic holiday season things still felt pretty scary as people around the world prepared to celebrate "alone together" with consumer confidence at 42.1 in November 2020. By Nov. 2021, global confidence was almost back to pre-pandemic levels at 48.5, but was down to 45.5 by November 2022 amid another chaotic year.

 

Keep calm and carry on?
In early 2022, despite the emerging Omicron variant life and economies in several countries were starting to return to normal when the invasion of Ukraine in late February threw the world back into turmoil. Since then, the crushing cost of gas/petrol and heating bills seems to have many people feeling uneasy. Consumer confidence was down significantly this Nov. in 17 of 23 countries, when compared to just before the invasion in late January/early Feb. Confidence took the largest hit in Great Britain (-10 from Feb. to 41.8 in Nov.), followed closely by Hungary (-9.9 to 30.4), Germany (-9.6 to 44.3) and Belgium (-9.6 to 38.0).

 

Rising cost-of-living concern
While consumer confidence dropped in many places this year, worry about inflation rose. The percentage of people, globally on average, who considered inflation a top concern for their country more than doubled from 20% in Jan. to 42% in October. Concern about cost of living this Nov. stayed at 42%, but varied fairly widely across the 29 countries where Ipsos polls monthly, and was highest in Argentina (68%) and lowest in India and Israel (tied at 23%).

Nerves up
People across 23 countries were surveyed online from Oct. 21-Nov. 4 just as growing waves of layoffs in the crypto and tech industries were starting to make headlines. Pessimism is growing as job opportunities shrink in some sectors. Those who lost their job, or knew someone in their family/personally who did, due to economic conditions rose globally from 21.8 in Nov. 2021 to 32.5 in Nov. 2022. Unsurprisingly, confidence about job security was down in Nov. year over year (-8.5 to -20.2), on average globally. While expectations for a stronger economy took a nosedive (-14.8 to -7.3).

Comfort down
With news of employers cutting workforces spreading, people are growing increasingly uncomfortable spending as a tumultuous 2022 wraps up. Globally, on average, consumer comfort making both household purchases (-15.5 to -31.1) and major purchases like a car or house (-8.8 to 37.6) are down year over year, as is confidence in one's ability to invest in the future by saving money for retirement and/or kid's education (-9.4 to -31.3).