[WEBINAR 27/5] Turning a Myriad of Data into Actionable Insights
At Ipsos, one of our core beliefs is that an abundance of data and information does not lead to an abundance of insight. And today, so much data is being generated every day that it has led social experts to argue that we live in an age of infobesity. On this webinar, our dedicated curators at Ipsos show you how we navigate and utilize these existing and disparate data points to do what we love most: giving value to you, our clients.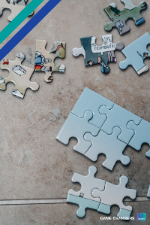 Consider walking into a museum exhibition. In a short time, you understand the life of the Neanderthals. Countless of work hours have been put into reading theses and examining artefacts, but with a few selected artefacts and a carefully told story, all this knowledge is easily transferred and can bring value to visitors who may not have the capacity to do the foundational work.
In the same way, our curators at Ipsos provide meaning behind all types of existing data and transform it into actionable insights rooted in your organization's strategy or challenge; whether you need to understand the culture in a new market, adapt your communication to a new target group, stay on top of trends and developments or simply want to get the full value of what you already know. And we bet a lot of you have a lot of generated data that is not generating the value it should.
In short, on this webinar, our dedicated data curators provides you with the tools to turn a myriad of data into actionable Insights. Or to use the words of one of our clients:
I have a fridge full of food - why would I go to the supermarket to buy more? I NEED TO START COOKING.
This is where you guys come in, to take out from that fridge the four key ingredients that I need for my recipe."
– CMI Lead, Sigma Campoforio
What will I learn?
How to turn a myriad of data into actionable insights and increase the value of your available data.
How you can utilize Ipsos' global network, our build-up knowledge, access to databases alongside your internal knowledge to get insights without generating new data.
Case story: How it is to be woman in 2021 and what it means for your business.
.. And more case stories of how we help our client through our curation service.
---
Practical information:
The webinar will be held on May 27th from 15:00 – 16.00 (CET), including a 15 minutes Q&A session.
Participation is free. You register for the session through the sign-up button below: 
Speakers
Nick Rich, Vice President, Insights & Analytics, Carlsberg Group
Emma Grand, Director, Global Product Manager for Curation, Ipsos. 
Stefan Papadakis, Insight Consultant and Curation Lead, Ipsos
Susan Jensen, Insight Consultant and curation lead, Ipsos 
Douwe Rademaker, Global Leader Market Strategy & Understanding, Ipsos