The evolution of shopper behaviour in 2020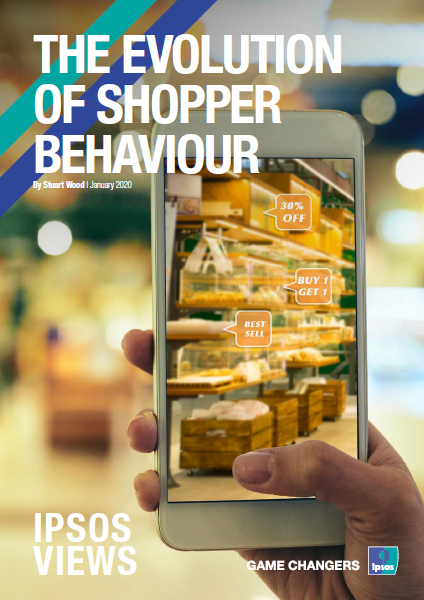 Continued developments in digital technology and advances in eCommerce mean that the way we shop for products and services is evolving. The digital retail landscape offers new opportunities and changes the normal dynamics of physical stores as retailers strive to deliver a seamless omnichannel offering.
In this paper, updated for 2020, we explore five changes the world of retail is experiencing and recent developments – such as voice-activated shopping and social commerce – to consider what is happening and their implications for business today.
Complexity of choice – The variety of products on offer today encourages consumers to make decision-making shortcuts. Shopping is really about "de-selection", so retailers need to think about making consumer decisions intuitive and fluid.
Pre-store preferences – What a consumer already thinks about a brand is hugely influential in purchase decisions, so brands must work to maintain mental saliency.
The digital revolution – As digital touchpoints can disrupt or reinforce brand preferences, it is vital to have the right digital presence and messaging.
Disruptive eCommerce models – eCommerce is growing and now accounts for around 14% of global sales. New ways of shopping are evolving every day, incorporating social channels, voice activated tools and branching into services.
Omnichannel retailing – The physical and digital worlds are merging, retailers increasingly need to offer seamless solutions; fluidity is becoming a new currency that can differentiate them.