Australians among those most likely to want to donate surplus doses of COVID-19 vaccine to other countries
One quarter say we should keep all of our doses in case we need them in the future
As G7 leaders pledged to raise their overall commitment to the Covax vaccine-sharing initiative and Boris Johnson has said the UK will donate much of its surplus vaccine supply to poorer countries, new global polling from Ipsos finds that the Global Country Average across the 16 nations surveyed has just under half (46%) saying they would want their country to do this. 
The UK (69%) had the largest proportion in favour of passing on extra doses of COVID-19 vaccines to be used in other countries, followed by Spain (62%), Germany (61%), Australia and Canada (both with 55%).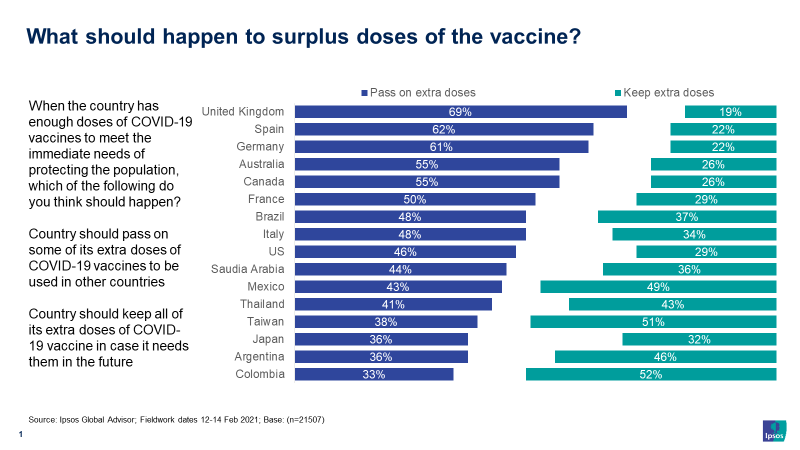 Those most likely to want to keep all of their country's extra doses were Columbia (52%), Taiwan (51%), and Mexico (49%). Just one in four Australians (26%) say that we should keep all of our doses in case we need them in the future. The Global Country Average for wanting to keep extra doses was 37%.
Download