Features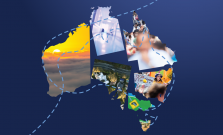 Discover Understanding Australia
The Understanding Australia report provides rich insights into what it is like to live in Australia today.
Ipsos' survey for the World Economic Forum shows widespread enthusiasm about the future in emerging markets contras… https://t.co/HFKH8eoZDC
12:42 AM - 21 January 2020
At Ipsos, we are passionately curious about Society, Markets and People.
"Game Changers" – our tagline – summarises our ambition:
we provide true understanding and make our changing world easier to navigate,
so that our clients can make faster, smarter and bolder decisions.