Features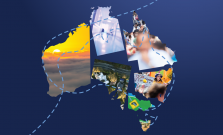 Discover Understanding Society & Citizens
Society ticks to the tune of the capability of its citizens to partake in everyday life. Their beliefs, behaviours and concerns are shaped by, and contribute to the complex nature of interactions they have with each other and all levels of government.
#OmnibusGlobal is your one touch point that connects you to your local market and beyond. Register before the end o… https://t.co/liupEphLcH
2:15 AM - 17 September 2021
At Ipsos, we are passionately curious about Society, Markets and People.
"Game Changers" – our tagline – summarises our ambition:
we provide true understanding and make our changing world easier to navigate,
so that our clients can make faster, smarter and bolder decisions.