Australians love their sport – but who's watching the PyeongChang Winter Olympic Games this year..?
It's no secret that Aussies are obsessed with our sport – whether we're watching, tweeting, talking or texting about it, Australia has a deep fascination with sport.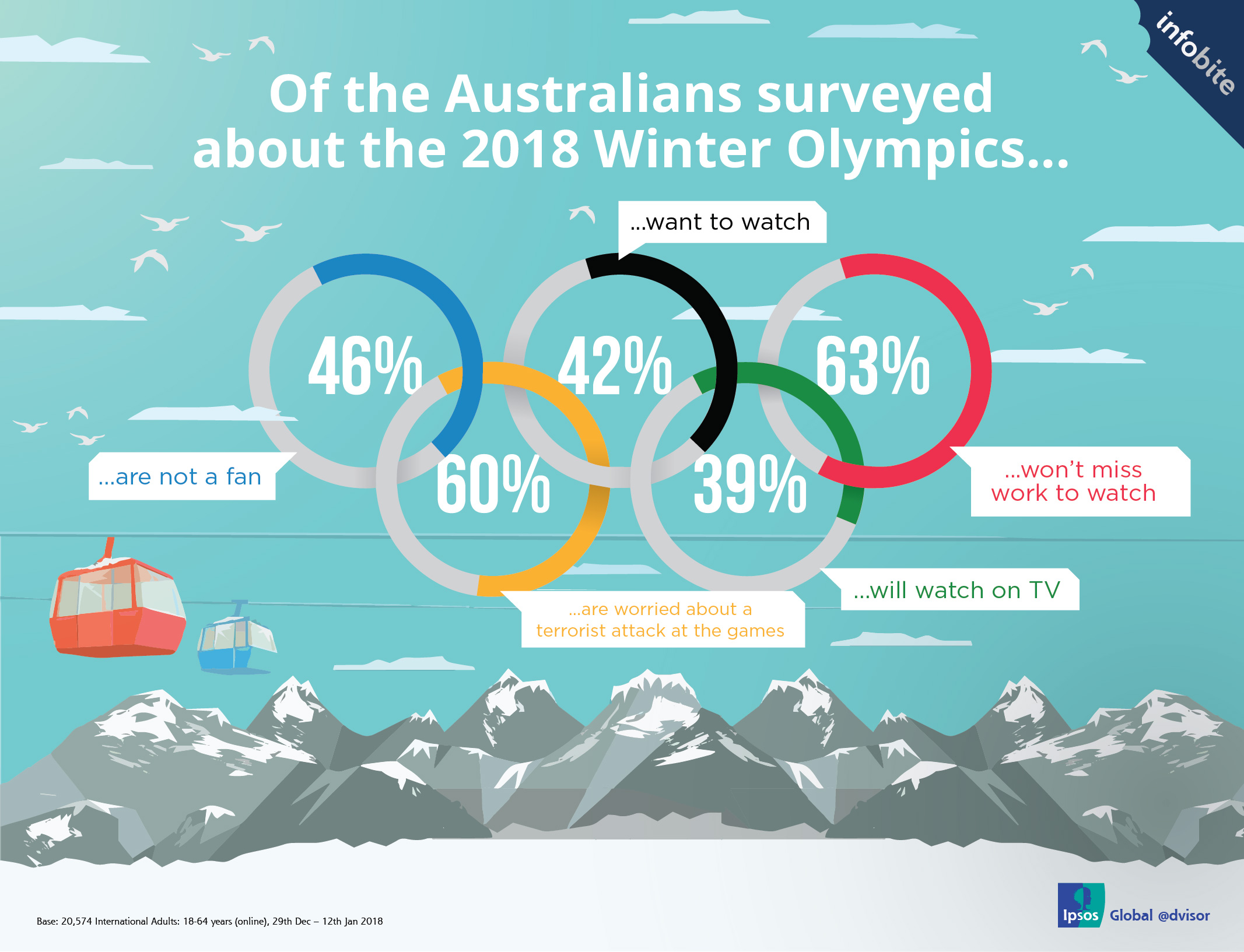 But what about sport that's not traditionally part of Australian culture; such as the activities undertaken during the quadrennial Winter Olympic Games? And, what do Australian's expect of the 2018 Winter Olympic Games?
Australian's interest in the Winter Olympic Games is lacking, with 46% of the respondents strongly disagreeing with the statement that they are absolute fanatics of the winter Olympic games - this can be expected from a country with a very tenuous relationship with wintery style sports. It also explains the general lack of interest with watching the winter Olympics in general – with only 42% of Australians expressing interest in watching the games. 
Also, despite our predisposition to '…pull a [sic] sicky…" 63% of Australian's won't be ditching work to catch the Olympic games. 
Traditional terrestrial television still seems to feature as the prime choice for watching the games, with Australians seemingly less likely to consume the content via the internet than with other countries. 
The PyeongChang Winter Olympic Games have been a highly politicized event, especially with the current state of affairs. In fact, over half of the Australian sample are strongly or somewhat concerned of the North Korean tensions at the games and the potential of a terrorist attack during the games.
Download