[WEBINAR] Recovery, recurrence, and research: How social research is informing COVID strategies at every stage of the pandemic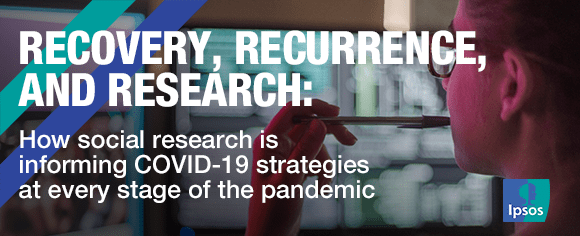 Join Ipsos' Public Affairs leaders from around the globe as we examine how social research has informed strategies through every stage of the COVID-19 pandemic.
Countries and areas have experienced 'waves' of the pandemic at different times, at different speeds and at different intensities. This webinar will provide an insight into how social research has been used to support governments and other organisations in devising and implementing measures to combat the virus at every one of those stages.
We'll discuss vital lessons from around the world: transitioning from classroom to e-learning in sub-Saharan Africa; use of passive data to assess the impact of different lockdown measures on recovery in the UK; drivers of vaccine hesitancy in the USA and government communications in Australia.