Customer perspective: An Ipsos podcast
Customer Perspective is a weekly podcast exploring all things Customer Experience, performance of channels, and Mystery Shopping.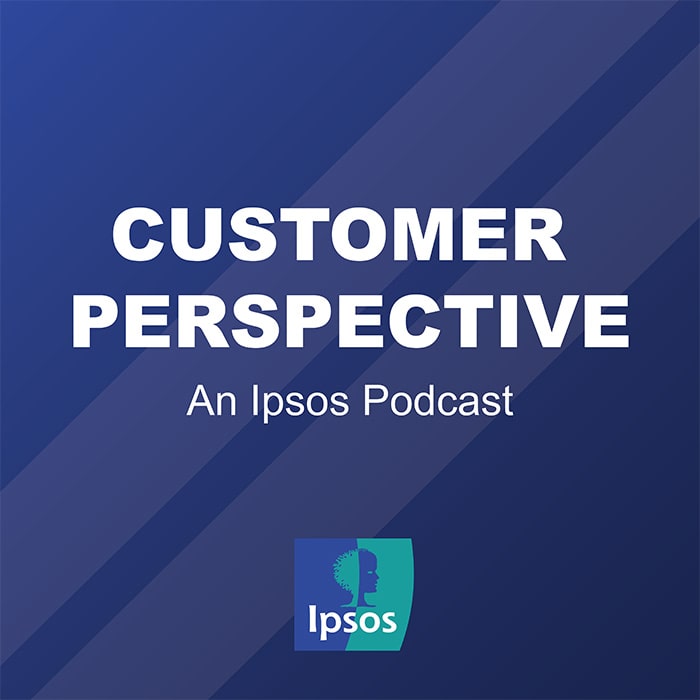 Customer Perspective is a weekly podcast aimed at all of you who are concerned, in some way, with helping your organisation deliver on its Brand Promise to customers; so whether you're a Customer Experience practitioner, lead CX measurement and management programmes, head up Mystery Shopping, are responsible for the performance of channels, or functions, and their role in delivering customer success … then this podcast is for you.
Subscribe today: Anchor • Spotify
If you'd like any more information about anything discussed on this podcast or if you'd like to have a question answered contact CustomerPerspective@Ipsos.com
---
Episode 1 - Welcome to our first episode of Customer Perspective, recorded week of April 13th, 2020. This week, our hosts, Helen Wilson and Trevor Clarke, welcome Ben Llewellyn, Global Head of Customer Experience, Ipsos.
At Ipsos, we're being asked for help in addressing clients' questions about the disruption that Coronavirus is having on society, on their business and customers, and its impact on their CX programmes – on measurement and management. We're kicking off the first of our podcasts with the aim of addressing some of those tough questions we're hearing from our clients around the world about their CX programmes, in particular.
---
Learn more about why Customer Experience still matters amid coronavirus and social distancing and find out more about Customer Experience at Ipsos