Mixed Mode Research: Reaching the right people in the right way to get the data you need
An introduction to designing participant-centric, efficient and future-proof research with greater survey coverage.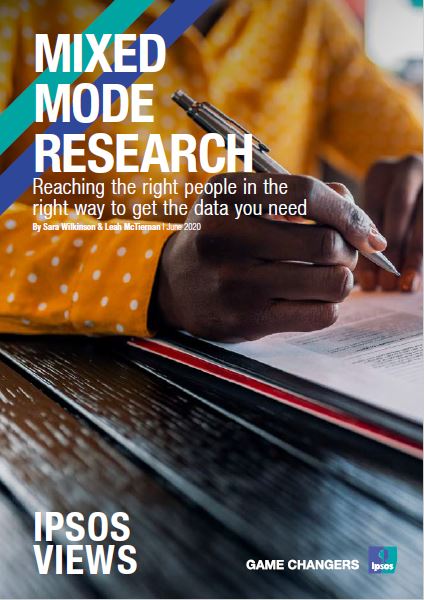 Mixed Mode is the use of two or more different data collection modes within a single survey, within a single fieldwork country.
By reaching participants through multiple survey modes, it is possible to achieve better population coverage and response rates – and be more efficient in terms of time and money invested.
A Mixed Mode design can also help to future-proof surveys by integrating newer data collection modes into traditional research approaches. Survey design can be modernised by matching the survey experience with individuals' day-to-day media consumption and customer experiences.
We expect Mixed Mode research to become increasingly important now as markets emerge from the COVID-19 pandemic and Ipsos is currently exploring 'contactless' Mixed Mode.
This paper serves as an introduction to Mixed Mode research, collating key learnings from our experience to show how it can be integrated into survey design and the benefits and challenges this can bring.
Download