Hong Kong Financial Services Survey - Women's Financial Habits and Attitudes Highlight
Hong Kong Financial Services Survey is a syndicated survey that leverages Ipsos' data-collection capabilities, unparalleled expertise in the financial-services sector, and in-depth knowledge of people, markets and society.
Women are different to men when it comes to money
In Hong Kong, there are some key differences between men and women in terms of how they manage their personal finances. 
While Hong Kong women earn 10% less than men,
they hold relatively more liquid assets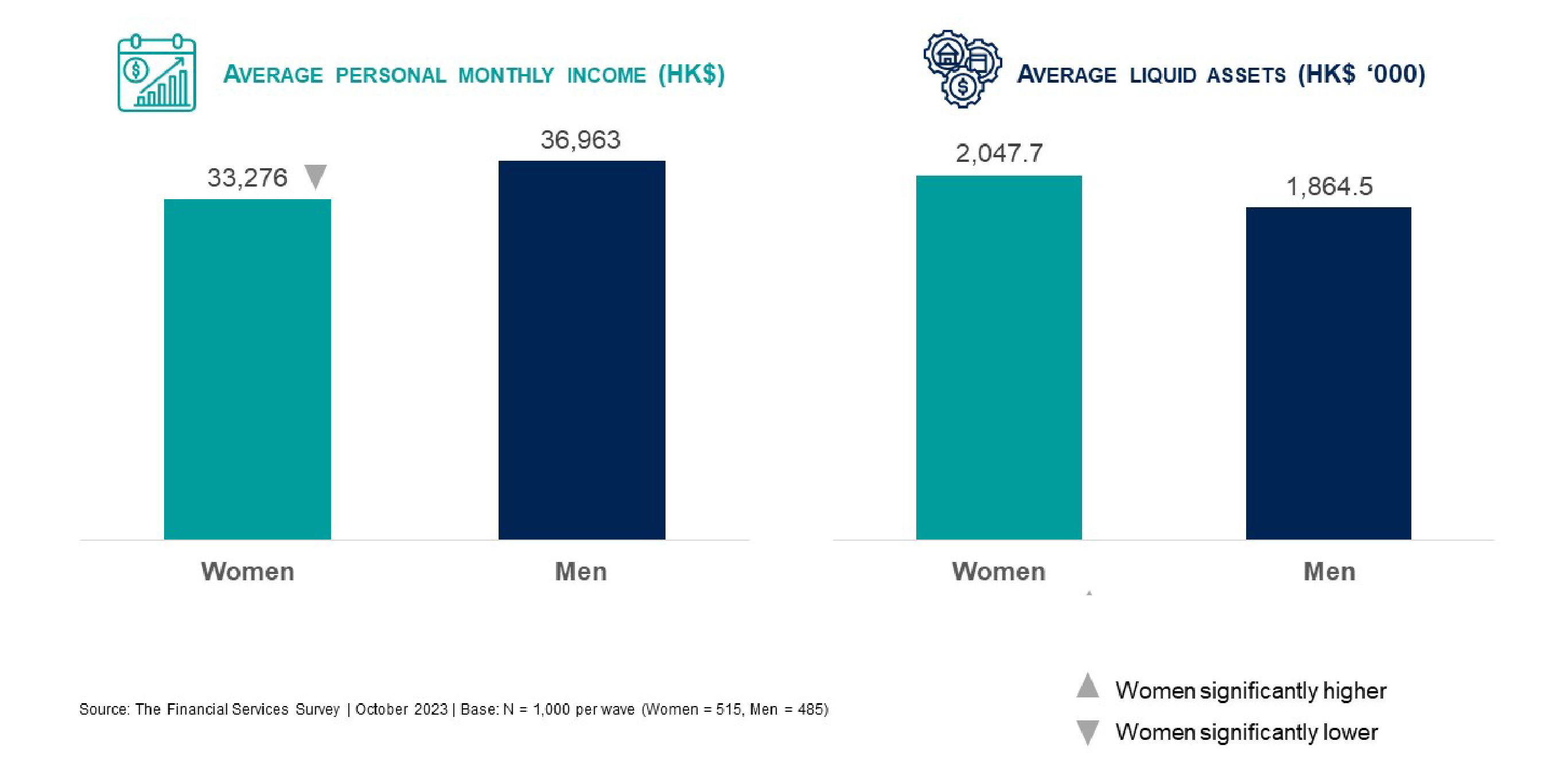 THere are reasons for this.  To begin with, women ARE NOTABLY MORE RISK AVERSE THAN MEN IN THEIR INVESTMENTS
In general, women in Hong Kong tend to be more cautious and risk-averse when it comes to investing their money. They are more likely to prioritize safety over returns, and less inclined to take on high-risk investments. On the other hand, men in Hong Kong are more likely to engage in riskier investment strategies and are often more willing to take on debt for the purpose of investing.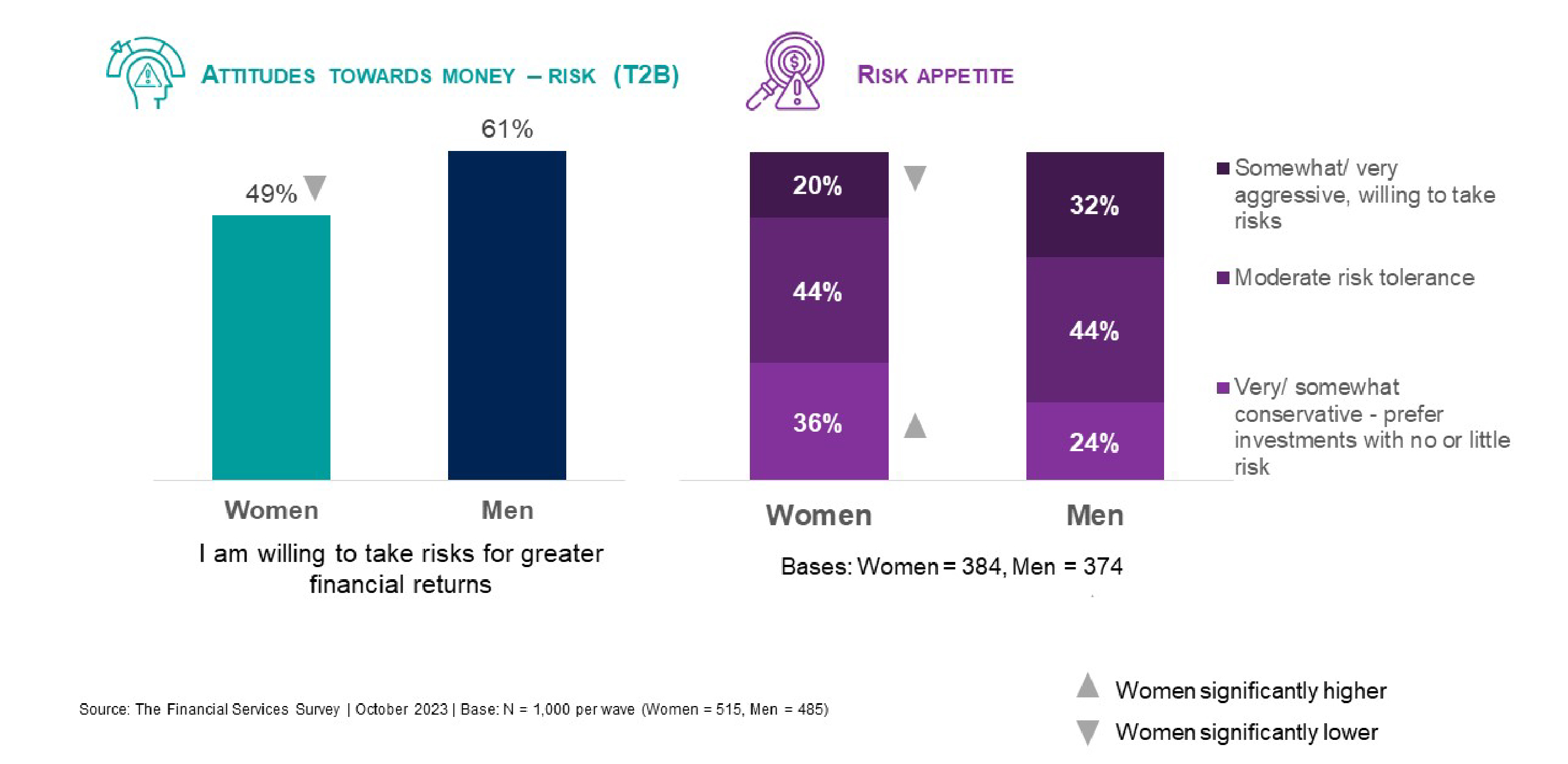 Women are also less inclined to borrow and more predisposed to saving in general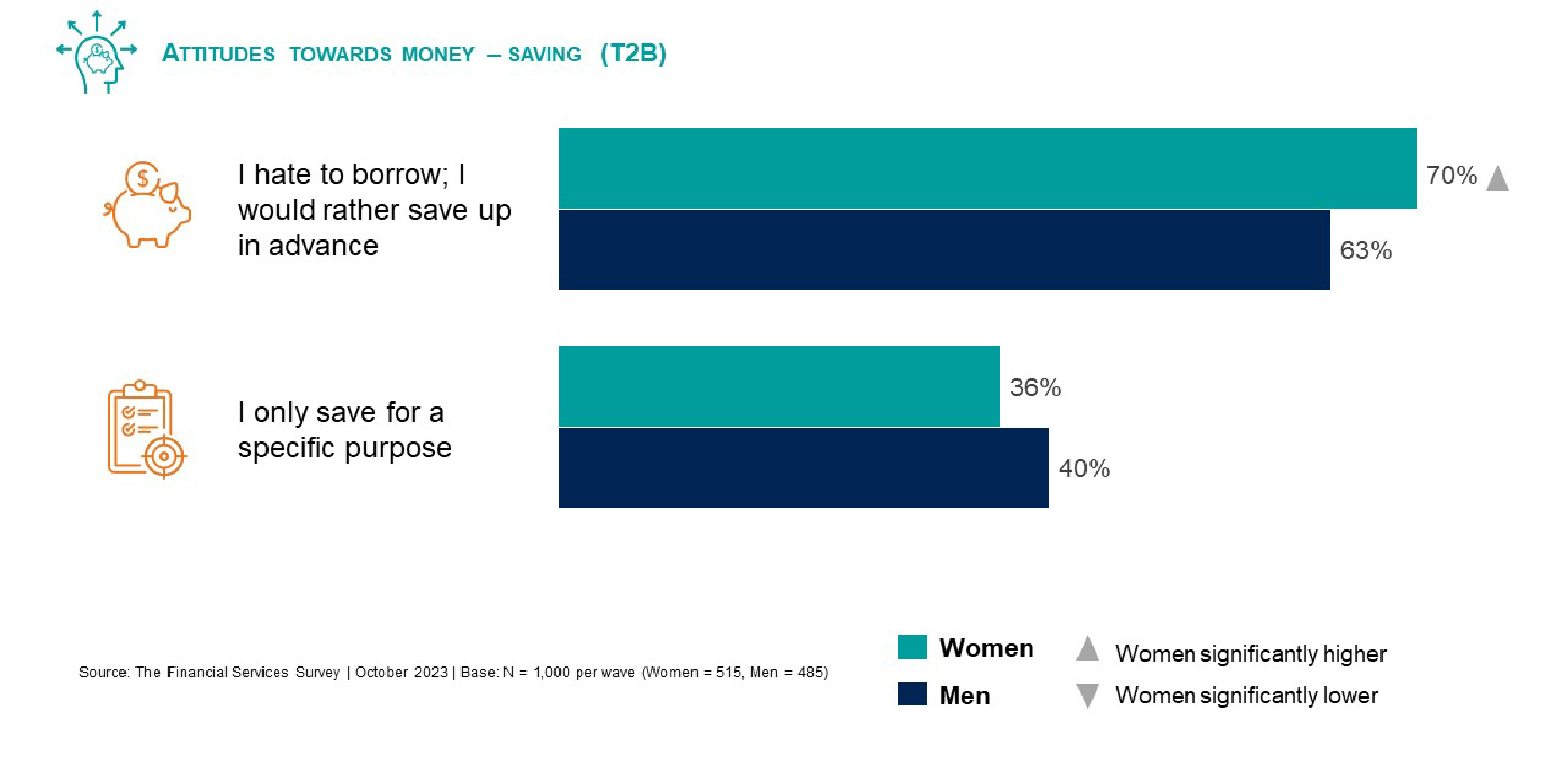 Additionally, there is a gender pay gap in Hong Kong, with women typically earning less than men. This can impact their ability to save and invest as much as men, leading to different financial priorities and strategies.
Another difference is that women in Hong Kong generally have lower levels of financial confidence compared to men. This may reinforce their tendence for more conservative investments and their emphasis on reputation and trust when selecting investment banks/ brokers.
 

UNDERPINNING ALL OF THIS IS A LOWER DEGREE OF FINANCIAL CONFIDENCE AMONG WOMEN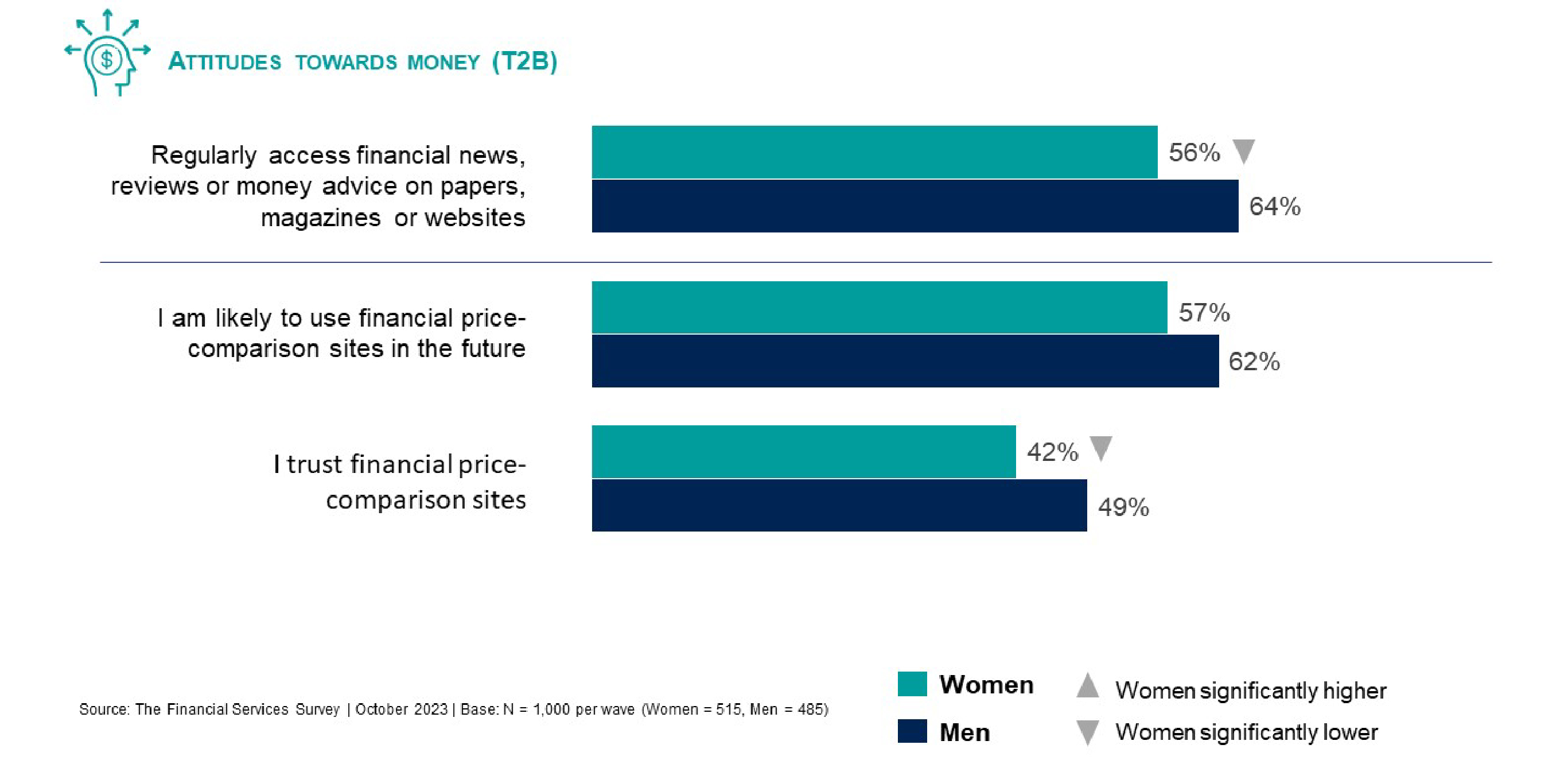 and when selecting an investment bank/ broker, women place greater emphasis on reputation gained through sound advice and recommendation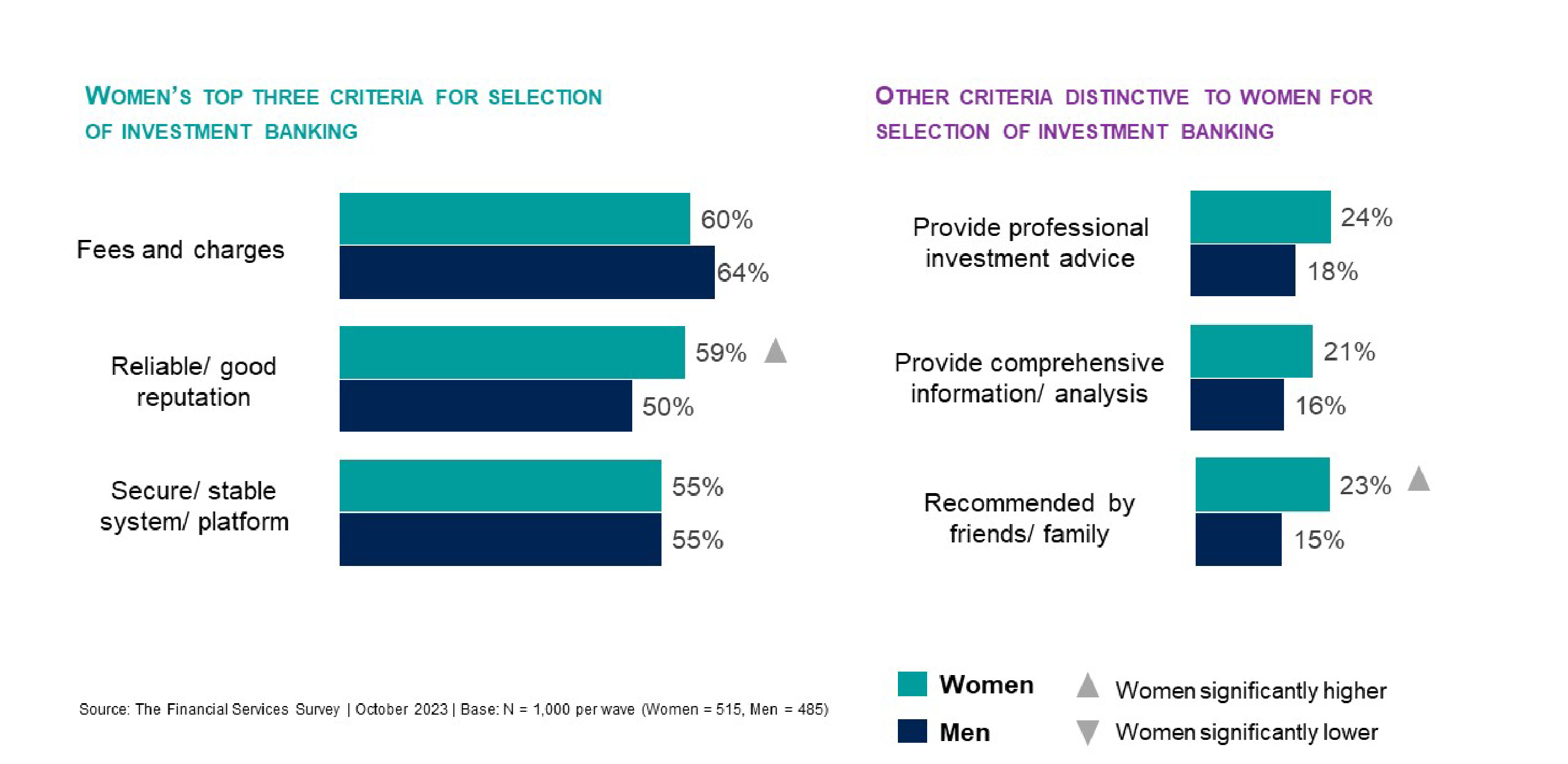 Banks and insurance companies must take account of these factors when trying to grow their business with women in Hong Kong.
Please contact [email protected] to learn more about Hong Kong Financial Services Survey.