The Forces of Customer Experience
The importance of customer experience (CX) as a driver of financial performance is widely acknowledged. Customers' decisions about brands directly impact the bottom line. Customer retention, advocacy and share of spend are crucial customer outcomes that organisations need to drive to generate revenue growth.
In this new paper from Ipsos' Customer Experience team, we introduce 'The Forces of CX' – a human-centric framework that helps organisations drive stronger relationships through a better understanding of customers' functional and relational needs.
Building on R&D conducted over the last 12 months and spanning nine sectors, the framework captures the true building blocks of relationship strength, allowing organisations to take their CX strategy to the next level.
Through our analysis, we were able to identify key dimensions which we then validated to be strong predictors of emotional attachment and relationship strength – dimensions which have particular relevance to the COVID-19 crisis. Focusing on them will allow brands to refocus customer experience measurement and management to address what truly matters.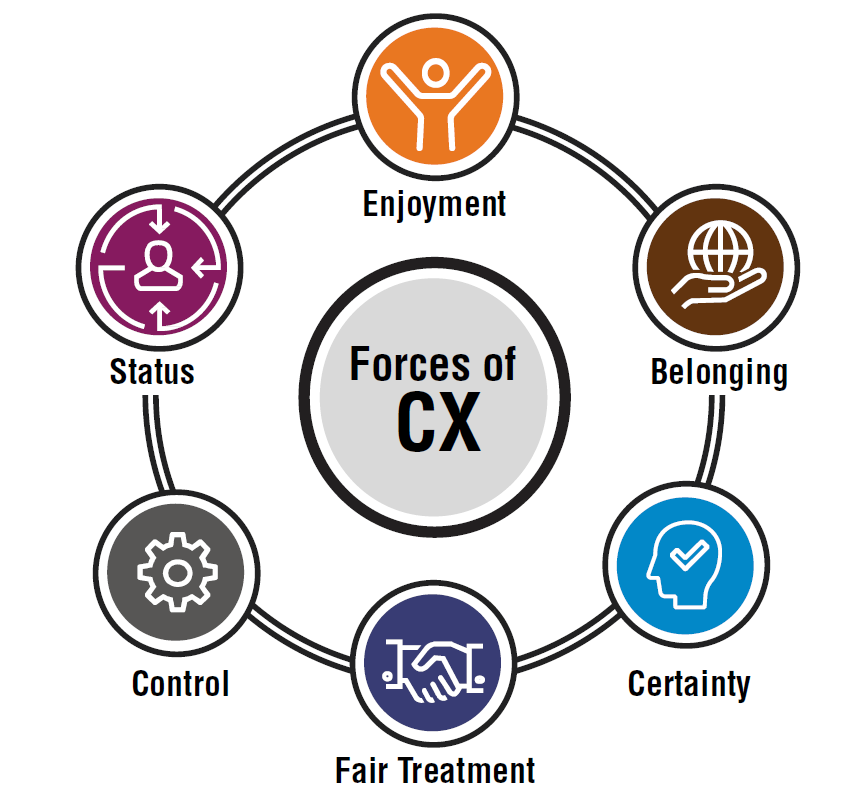 Download this paper to learn how to engage your customers, forge stronger emotional relationships, and deliver customer experiences that drive a true return and provide a lasting competitive advantage.