Innovation in Inflationary Times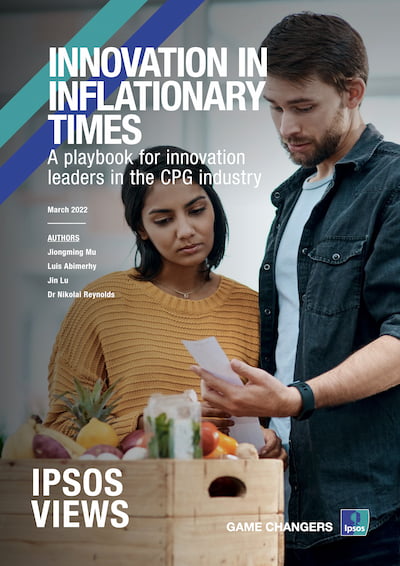 Three in four consumers globally are concerned that price increases in 2022 will outpace their income growth. On the other side, leaders in the consumer goods sector have faced disruption to their innovation pipelines as they fire-fight emerging priorities such as rising cost of goods, stock shortages and rapidly shifting consumer sentiments.
It is a challenging time as innovation leaders face choices to completely redraw their pipeline, launch inflation-resilient innovations or renovate to reduce pricing vulnerability. Even when price increases are inevitable, whether to directly raise prices, downsize or use other indirect methods still present tough choices to make.
Innovating during inflationary times is tough but successful leaders have followed a disciplined approach empowered by strong research tools to navigate through the challenging times.
Successful marketers start by understanding the pricing landscape and decoding the driving forces that determine the magnitude of impact their category and segment will face. They map out cross-elasticity across existing offers in their space to find the best competitive position to innovate in.
To build an inflation-resilient innovation portfolio, marketers must bring differentiation to the space to reduce substitutability. Overlaying claims beyond the category's core cost-of-entry has proved effective overall, but the key is choosing the right claims that offer superior "permissibility to pay" and choosing brands with the right equity to carry those claims.
Marketers must also constantly adapt their pipeline based on changing consumer behavior and attitudes, while balancing value and premium innovations to protect profitability.
When a price increase is inevitable, whether to increase price directly, or indirectly using discreet approaches like downsizing and cost reduction, is a delicate choice. To be successful marketers must balance short-term gain and long-term risks.
In Innovating in Inflationary Times, we share what we have learned from the past periods of high inflation that have helped our clients navigate these difficult periods.