The other side of the story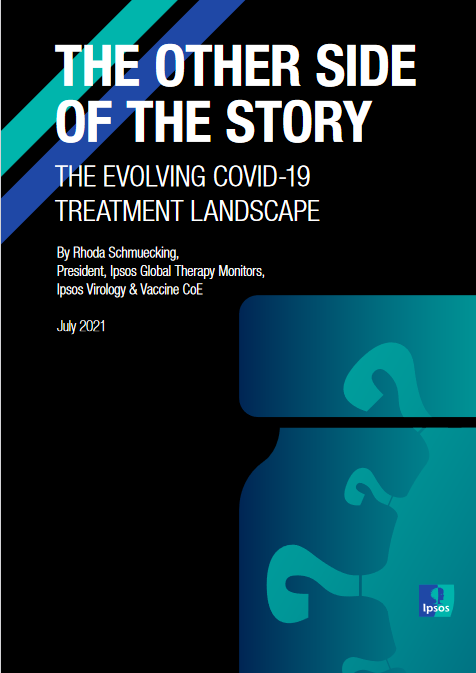 Right now, vaccines are still claiming the majority of public attention – but safe and effective treatments are a critical weapon in our battle against COVID-19, offering hope of turning a potentially fatal virus into an inherently manageable one.
Although only a few treatments have been approved for use so far, the COVID-19 therapy development space is a hive of activity, with numerous manufacturers working on repurposing existing drugs and innovating new treatments.
In this article, we explore the focus for COVID-19 treatment development, the current COVID-19 treatment landscape and, drawing on real-world data from Ipsos' new COVID-19 Therapy Monitor, how treatments are being used in real-world clinical practice.