BANG & OLUFSEN: Mystery Shopping strengthen shop performance
Discover how we helped Bang & Olufsen check the customer experience without compromising partner trust.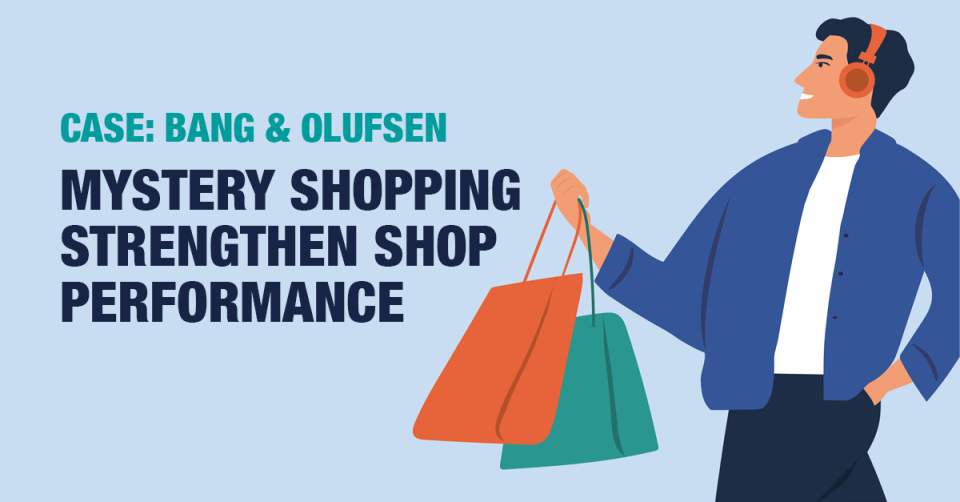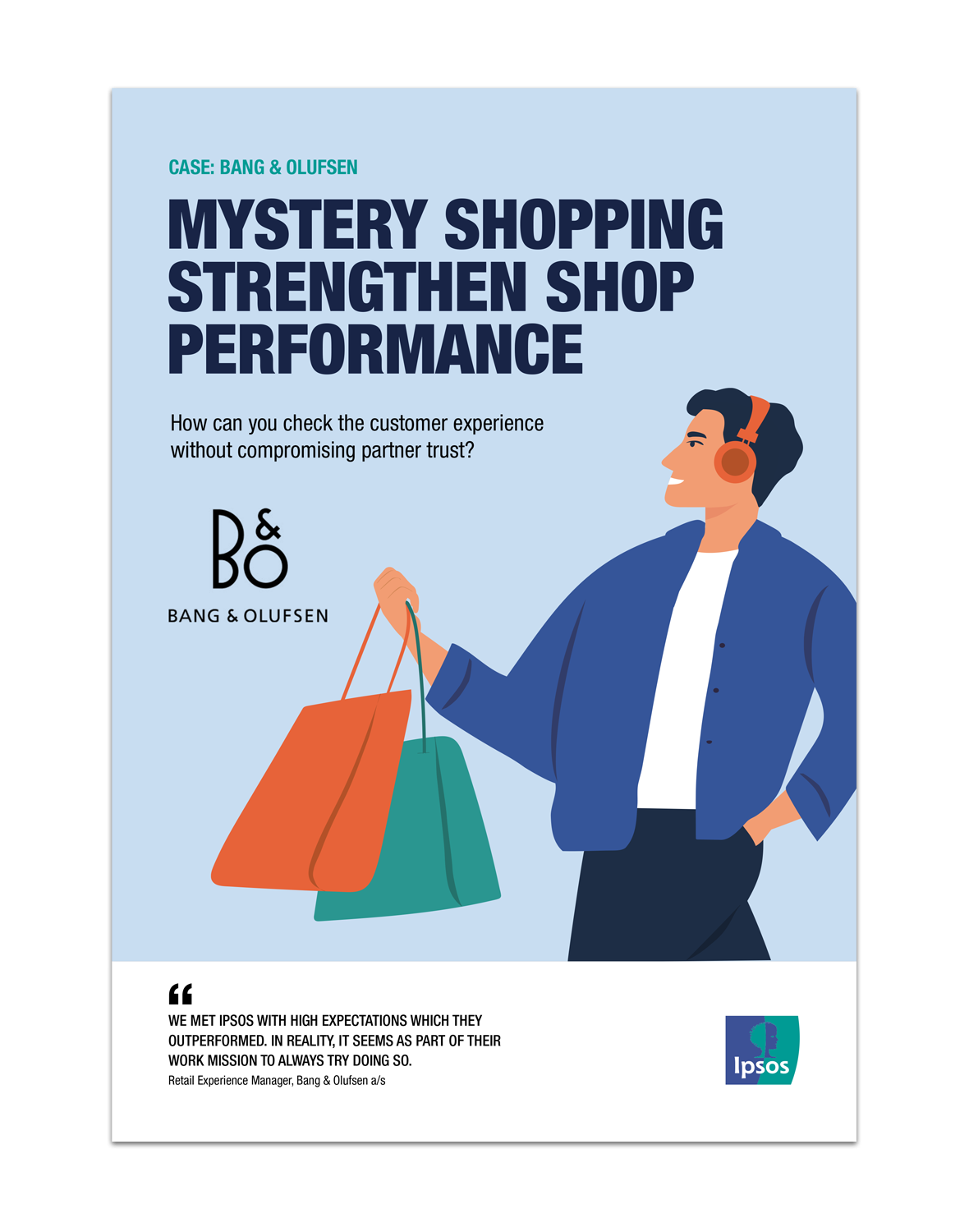 The customer experience in Bang & Olufsen's branded shops shall meet the luxury expectations of the brand. But also, shops shall deliver on the unique customer journey, developed by the company and designed as a customer experience funnel towards the end goal: a sale!
To maintain the same high quality shopper experience, Ipsos assists Bang & Olufsen with Customer Experience Visits across shops worldwide. Not only does this help to identify markets – or specific shops – where quality needs improving. Thanks to Ipsos' unique 'appeal process' the secret element of quality control is also being eliminated. The setup supports dialogue and cooperation, thus motivating both mother company and shop partners to focus on the same goal: to strengthen shop performance.
Discover how Mystery Shopping can help you
Ipsos has global experience working with high-end and luxury brands. We benefit from that. Not only because they have the muscles to perform shop visits on all our markets. Ipsos also add new strategic insights by benchmarking results towards competitors and the newest trends within luxury retail.
- Retail Experience Manager, Bang & Olufsen a/s
Be in the know!

Sign up to Ipsos Insights to get a monthly email with invitations to events and webinars, case stories, POV's, whitepapers and news.

Follow us for many more insights: