What a difference a year makes
In this paper, we explore whether a shift to remote patient management has impacted doctors' perceptions of health care technologies and consider whether these ways of working will continue in the future. Here, we present to you the latest insights from the study.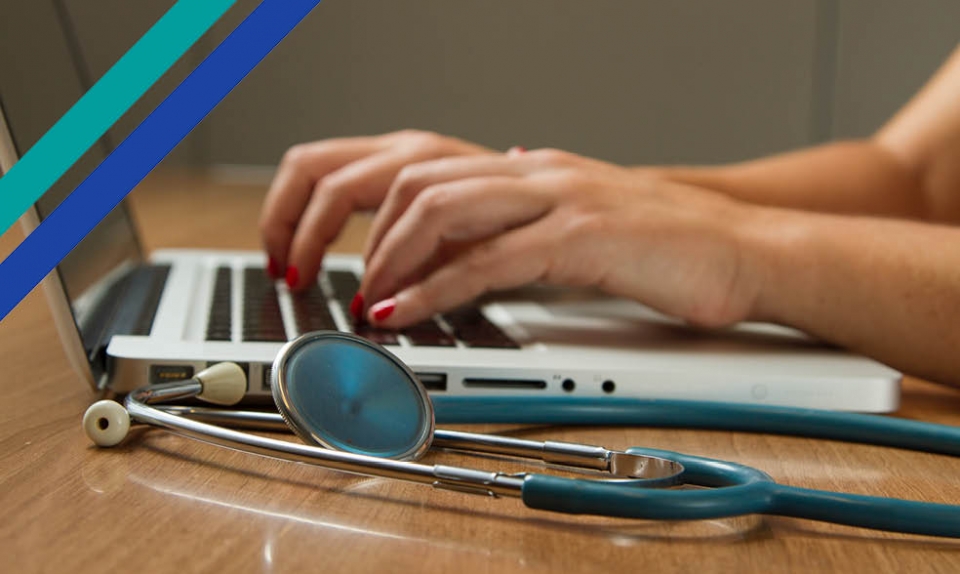 The latest survey results from Ipsos' Digital Doctor study in 14 countries show that healthcare professionals around the world have become significantly more knowledgeable and experienced in digital health during the pandemic. This growing familiarity with digital health technologies over the past year is shown below (figures represent % of physicians who "know a lot" about this in the context of health in 2021 vs. 2020):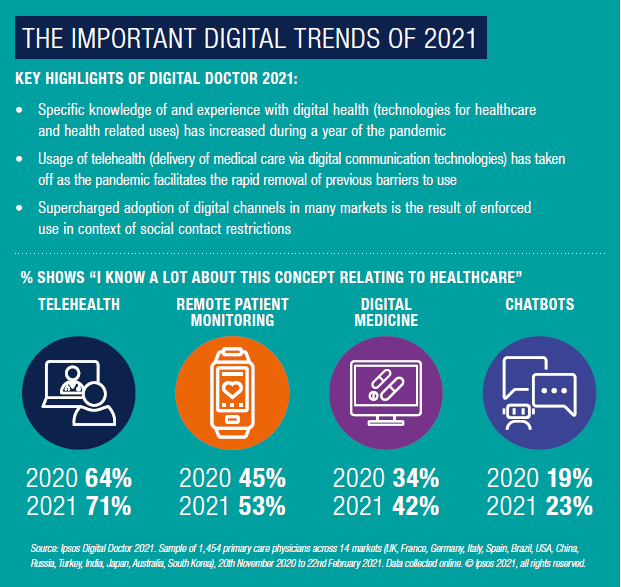 Although the pandemic did not create the need for digital health, it certainly accelerated the uptake. Ipsos' forward-looking view is that healthcare will establish a blended approach of online and offline solutions as best suits the situation. It is also clear that some digital health challenges, such as a healthcare professional's ability to provide holistic care and convey empathy, will need to be addressed. Specific knowledge of and experience with digital health (technologies for healthcare and health-related uses) among doctors has increased during the pandemic.
Other results
The Digital Doctor study is now in its fourth wave (2015, 2017, 2020 and 2021) and this latest wave covers 14 countries (UK, France, Germany, Italy, Spain, Brazil, USA, China, Russia, Turkey, India, Japan,  Australia, South Korea).
The results show, with the removal of significant barriers expressed by doctors in previous surveys, many now have experience of communicating with patients virtually. For example, in the USA, 70% are now using telehealth. In the UK, 63% and Spain, 51%. Of those using telehealth, seven in 10 started to use it during the pandemic, and its hasty introduction may have resulted in a feeling of some lack of education on its use.