What Worries Denmark? - October 2022
We are in the middle on an energy crisis and the highest inflation rate for decades, which is also reflected in the Danes' biggest worries for October.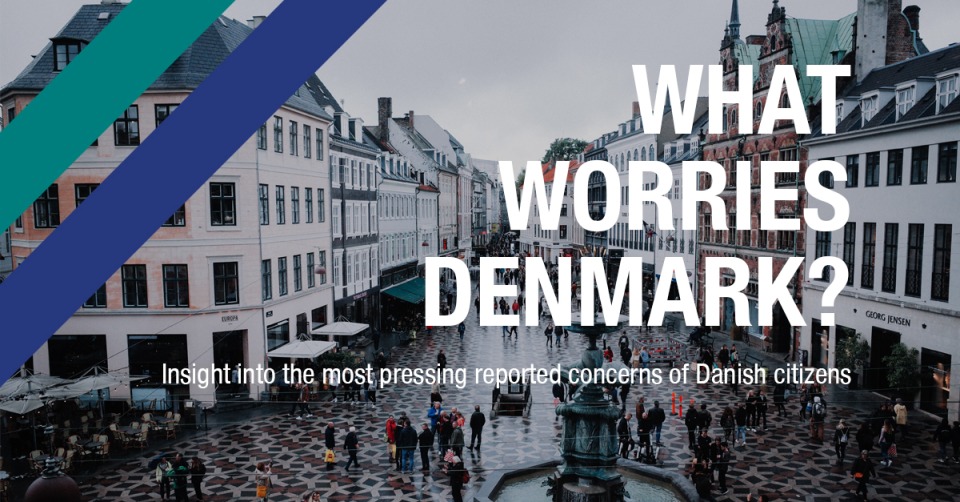 On the 5th of October the prime minister of Denmark, Mette Frederiksen, announced that elections are to be held on the 1st of November. She calls the election 2022 a safety/security election for individual citizens and for Europe as a whole. Mette Frederiksen has read the Danes perfectly because the top 2 worries for October are the Energy Crisis and Inflation. The 2022 election is an election in the middle of a European crisis time, where the war in Ukraine has created an energy crisis and the highest inflation rate for decades.
Stay tuned for the November update or reach out for more information or deep dives.
The Biggest Worries chart refers to an individual's perception of the largest/most top-of-mind challenge Denmark is dealing with today.
The Total Worries chart encompasses the biggest worries and the respondents' other worries combined.  
About the study
This study surveys a nationally representative sample of adults aged 18+ across various regions of Denmark, with 1000 interviews conducted per month. Weighting has been employed to balance demographics and ensure that the sample's composition reflects that of the adult population according to the most recent Danish census data.