A resumption of all habits, but not for everyone
With nearly 1 in 2 (46%) Hong Kong residents readying themselves to move on from the pandemic and what it entails, our 'New Normal' tracker shows evidence of a gradual return to past behaviours: More than half (55%) of those surveyed claim to be doing the same things as they did before the pandemic albeit with very minor changes; a further 20% intend to revert to exactly the same behaviours.
Q: Over time, people will resume regular activities. Thinking long-term, which of these statements best applies to you?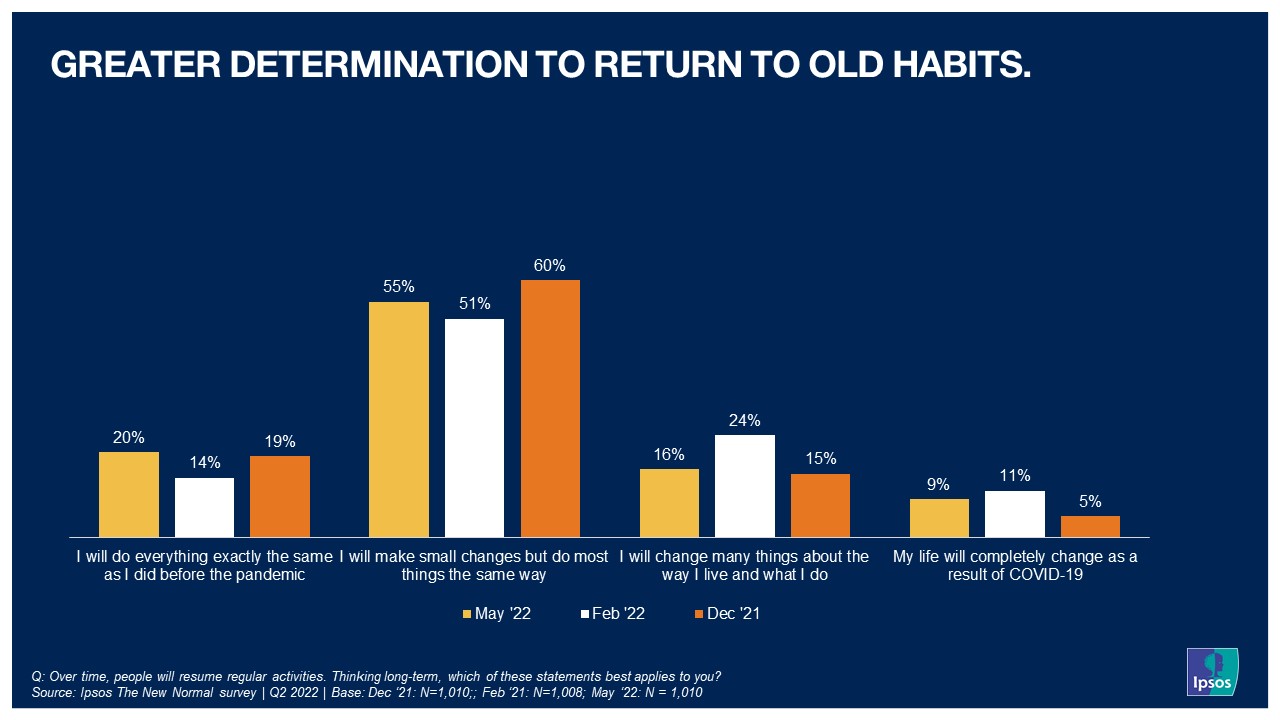 This readiness to return to some 'normality' is likely to be induced by an overall more positive sentiment and a growing number of people feeling the threat of COVID-19 will be over sometime between the end of this year and Q.2 2023 (see previous posts). The behaviours our survey respondents engaged in over the previous four weeks show they are walking the talk, quite literally, with the proportion of people having visited shopping malls, socializing in person, or having gone to shows returning to the levels seen in December before the 5th Wave.
Q: Have you done any of the following activities over the past four weeks? Please select all that apply.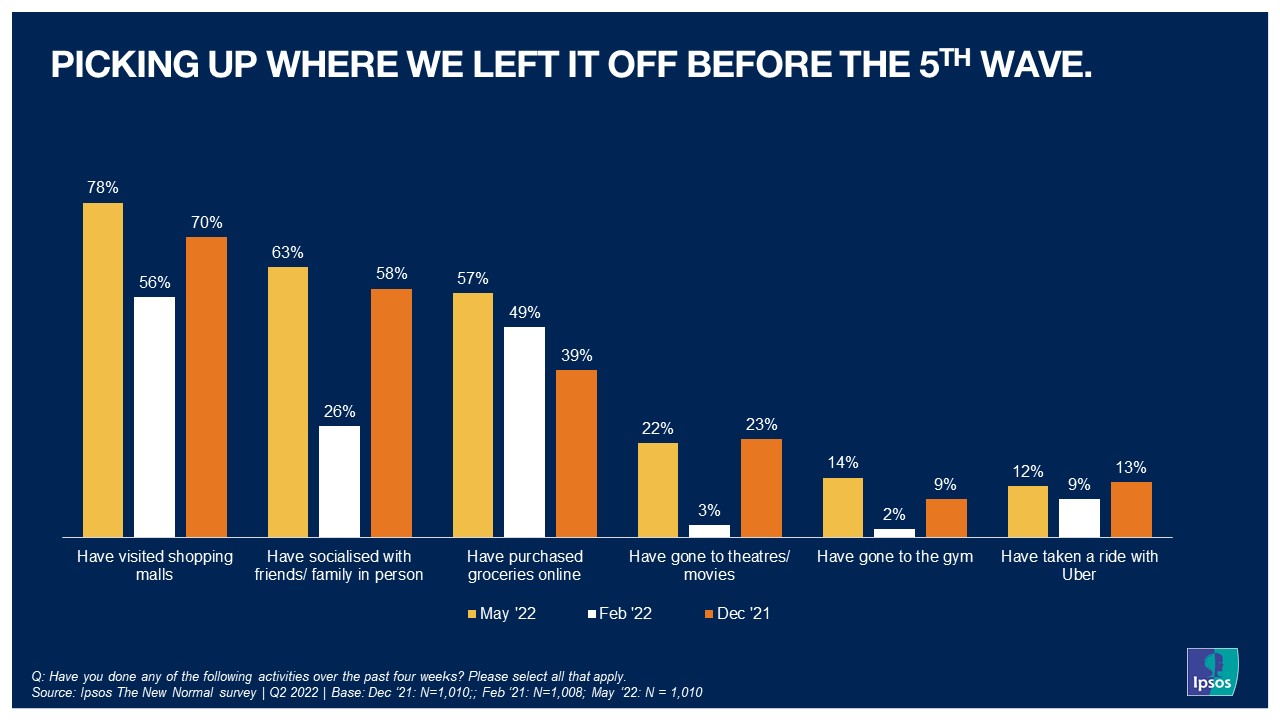 Once again, this general determination to move on from the pandemic and revert to previous behaviours is being shaped by age and mostly by how COVID-19 has impacted people's incomes. Our data show that Hong Kong residents who have seen their incomes decline as a result of the pandemic are relatively more reluctant to move on. For example, only 1 in 4 survey respondents claimed to be changing their lives in many ways or completely as a result of COVID-19, but this proportion increases to 1 in 3 among those who now earn less. This is an important message for brands, which should welcome a resumption of previous habits while also taking into account the wider gap in affordability levels.
Related article:
Money does not buy you happiness but it gets you close to it