Establishment survey provides access to recent, robust, credible audience data
The media landscape has changed over the last decade – and will continue to evolve. Understanding the evolving audience consumer space is therefore important in identifying opportunities for strategic targeting.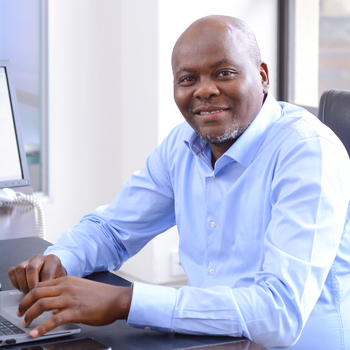 By Chris Githaiga
Managing Director, Ipsos in Kenya
The media landscape has changed over the last decade – and will continue to evolve. Understanding the evolving audience consumer space is therefore important in identifying opportunities for strategic targeting.
This is why the Media Establishment Survey 2022 launched recently has come in handy for institutions looking for access to recent, robust, and credible data as the benchmark for marketing and business strategy. Businesses, advertisers, media owners, academic and government institutions can now use it as a reference to infuse new strategic thinking into their operations.
The last survey was carried out in 2015 – 7 years ago – at the advent of broadcasting in Kenya moving from analogue to digital transmission. Since then a lot of changes have been witnessed regarding national demographics, media scene and audience behavior.
The population, for example, has increased from 45 million to 52 million while urbanization has grown from 26% to 28% creating fertile ground for the changes that have been witnessed in the media industry.
There is emergence of more media channels and more fragmentation - especially driven by vernacular, community, and niche stations (RADIO from 109 to 250+ stations; TV from 45 to 250+ stations) and growth in VOD; free or paid own content creation.
We have also seen an explosion of social media – with social media growing in prominence as a perceived authoritative voice; more and more online platforms breaking news as they happen.
The increase in access to a phone has seen access to news in real time; a camera that turns anybody into an instant journalist. Globally, there is concern on fake news and journalistic ethics.
COVID-19 has also done a reset on all consumer behavior – including how they interact with media.
While all these have been going on, organizations have been in the dark on the actual happenings on the media scene since the digital migration. This is why it was only prudent to hit a refresh button on the audience data currently being used by the industry.
The 2022 Media Establishment Survey, therefore, sought to see how much the media landscape has changed, and what has changed in relation to media reach for the different media touchpoints. Besides media and audience habits, the survey also captured socio-economic data that is important in the creation of target groups and other forms of segmentation. 
It was conducted by Ipsos in Kenya between April 20th and May 20th, 2022. The sampling design was provided by the Kenya National Bureau of Statistics (KNBS). The sample which used the Face-to-Face approach targeted 10,000 households and it covered all the 47 counties of Kenya. About 34 million respondents above the age of 12 participated.
The study has made very interesting findings that will inform critical strategic directions for organizations. 
It reveals that Radio is growing at par with TV with 27.3 million and 25.5 million listeners and viewers, respectively. Internet enjoys an audience of 6.1 million while Print ratings stand at 6.2 million.
But the mobile device has been the major disruptor in the media landscape with an increase in ownership from 79% to 95% and growth of smartphone from 19% to 51%. This is why despite the fact that there is a decrease in radio set ownership the medium is towering as the King as it is becoming more personalized through the mobile device.
Another finding from the data is the growth in digital, which is not surprising, the content that is resonating with audiences, saving habits by Kenyans etc. TV set ownership has increased from 32% to 53%; digital TV adaptation has pushed Pay STB ownership from 10% to 28%, while the internet use has more than tripled – from 13% to 46% mainly driven by social media.
Indeed, the social media is witnessing an explosion – with social media growing in prominence as a perceived authoritative voice; more and more online platforms breaking news as they happen.
Though social applications such as Facebook, Twitter, and Google are debasing more quickly as newer applications like Betting, TikTok, Telegram and Opera become more attractive to the youth. The print media on the other hand has been slowly transitioning to the digital space while growth in readership has remained stagnant at 8% per week.
The study also indicates that ownership of ordinary/ basic phone remains at 50% and listening has not increased significantly (from 76% to 79%). Also unchanged is the growing influence of social media and the fluid nature of social media engagement.
Our data also shows that the advertising spend in Kenya has continued to grow since 2015 with 2021 data estimated at KES7 Billion a month -and more than ever, advertisers seek to maximize ROI on their marketing budgets…
On the economy, financial services are deepening with the mobile phones dominating. About 71% of Kenyans are using non-banking services with 38% saving through mobile money, mobile banking (30%), chama/ table banking (17%), savings and credit co-operative societies (6%), Micro-finance (4%). About 17% of Kenyans have access to financial loans out of which 7% access credit facilities through mobile phones, 4% from family and friends while 3% use chama/ table banking.
For the insurance industry, the study has revealed that there is more work to be done to increase the penetration rate of their services. Data shows that only 12 per cent of Kenyans are enrolled on the National Hospital Insurance Fund (NHIF). This begs the question of whether insurance and pension managers, who normally use check-off system will leverage on the emerging mobile phone technology where money seems to be moving to increase the uptake of their products and services.
Knowing your audience, understanding the issues they face, and being aware of what they think about society – and your media organization in particular – are important factors for fine-tuning what you offer to better inform the public debate.~ Chris Githaiga
Therefore, the new data is a critical ingredient in the decision making as well as allows media, advertisers, agencies to keep pace with the changing consumer needs and habits to adapt accordingly.
I am certain, the 2022 Media Establishment Survey will indisputably set the new benchmark for the media landscape and become the industry currency. It will help the media and organizations to produce better content that is more focused on audience needs and it will help generate new ideas for producing audience-related programmes and materials. It will also offer sales and marketing teams with the information they need to try to monetize the content they produce and highlight new business development opportunities which can help ensure businesses and other entities are more accessible to more people.
But the 2022 Media Establishment Survey is/ should not be an end in itself – as an industry we need to restart the conversation on what next?
We need to reopen the conversation on passive audience tracking. This remains the most ideal approach (gold standard) in measuring and tracking audience consumption behaviour in real time – industry will have access to granular and accurate data.
I don't see why Kenya should be left out.
At Ipsos, we provide measurement solutions across the media industry, developing, and delivering PAMCo, RAJAR, Route, IPA Touch Points, and the BARB establishment survey. We have a perfect mobile – MediaCell which has been tested and proven in many markets … including the latest South Africa.
MediaCell is mobile app-based solution that passively tracks consumer media consumption – in home, transit and out of home.