Kenya All Media Establishment Survey 2022
Study shows mobile phones remains the biggest disruptor and provides the greatest opportunity as radio continues to dominate with an increase in the numbers of niche and community stations.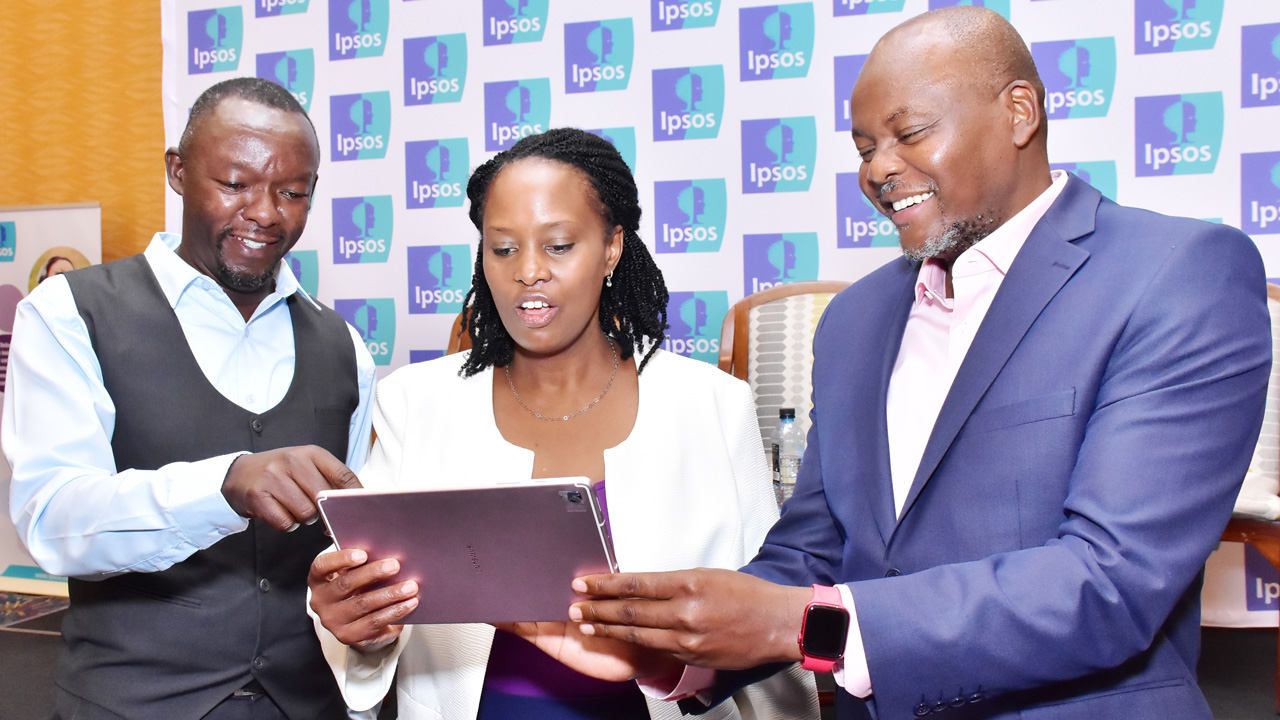 NAIROBI, JULY 5th, 2022: Ipsos in Kenya has launched a media landscape that will help organizations keep pace with the changing consumer needs and habits.
The Kenya Media Establishment Survey 2022, published in June examines the lifestyles, demographics, and psychographics of Kenyans in relation to how they perceive and consume media. The study was conducted between April and May this year with a national sample of 10,000 across all counties.  
The last media establishment survey in Kenya was conducted in 2015 at the advent of broadcasting in Kenya moving from analogue to digital transmission.  
It therefore offers fresh audience insights and credible data that would allow media owners, advertisers, the government, corporates, non-government organizations and other agencies benchmark for their business, public education, and promotion strategies.
Speaking at the launch in Nairobi, Ipsos in Kenya Managing Director Chris Githaiga noted that Kenya has witnessed accelerated growth and diversity in media touch points since the outbreak of the COVID-19 pandemic. There are interesting findings from the data e.g. the growth in digital, which is not surprising, the content that is resonating with audiences, saving habits by Kenyan etc.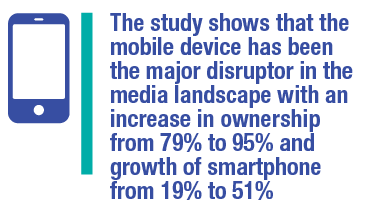 TV set ownership has increased from 32% to 53% while digital TV adaptation has pushed Pay STB ownership from 10% to 28%.
"We found out that the internet use has more than tripled – from 13% to 46% mainly driven by social media. We also discovered that social applications such as Facebook, Twitter, and Google are debasing more quickly as newer applications like Betting, TikTok, Telegram and Opera become more attractive to the youth. The print media on the other hand has been slowly transitioning to the digital space," said Githaiga.
The study also indicates that ownership of ordinary/ basic phone remains at 50% and listening has not increased significantly (from 76% to 79%).  Also unchanged is the growing influence of social media and the fluid nature of social media engagement.  Growth in readership has remained stagnant at 8% per week.
On the economy, the study shows financial services are deepening with the mobile phones dominating. About 71% of Kenyans are using non-banking services with 38% saving through mobile money, mobile banking (30%), chama/ table banking (17%), SACCOS (6%), Micro-finance (4%). About 17% of Kenyans have access to financial loans out of which 7% access credit facilities through mobile phones, 4% from family and friends while 3% use chama/ table banking.
Mr. Githaiga also pointed out that 12% of Kenyans are enrolled on the National Hospital Insurance Fund and 0.5 on other medical schemes.
"Would insurance and pension managers, who normally use check-off system seek to leverage on the emerging mobile phone technology where money seems to be moving?" he posed.
Advertising spends on the hand continued to grow since 2015 with 2021 data estimated at KES 7 billion a month as many organizations seek to maximize return on their marketing budgets.
"Knowing your audience, understanding the issues they face, and being aware of what they think about society – and your media organization in particular – are important factors for fine-tuning what you offer in order to better inform the public debate," said the Ipsos in Kenya boss.
He added that the purpose of the Media Establishment Survey is to help the media and organizations to produce better content that is more focused on audience need and generate new ideas for producing audience-related programmes and material. "It also offers sales and marketing teams the information they need to try to monetize the content we produce and highlight new business development opportunities which can help ensure you are more accessible to more people", he said.
Ipsos is a leader in providing measurement solutions across the media industry, developing, and delivering PAMCo, RAJAR, Route, IPA Touch Points, and the BARB establishment survey.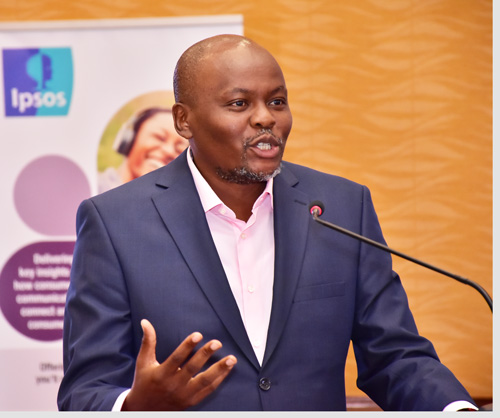 "We have helped to deliver complete understanding of consumer behavior across all media platforms. Ipsos in Kenya always seeks to answer three critical questions: content, context and connections," said Githaiga.
He said audience measurement will continue to grow in importance to address the need for a robust and credible media data for organizations, adding the social marketing research firm will continue to use technology that is at the heart of consumers' lives.
"Passive audience measurement is the gold standard and markets like Kenya need to invest in relevant technology to ensure fair play and accessibility to granular and accurate data," said Githaiga