Ipsos in MENA Launches Syndicated "C19 Impact Series"
Understanding the Impact of COVID-19 on people's attitudes, behaviors, and future outlook across key sectors.
The COVID-19 pandemic is already having a disruptive impact on many elements of our daily lives, forcing us to quickly adapt to new ways of living, and accelerating our rate of adopting new tools that would facilitate these changes. And while the extent of change is sometimes exaggerated, some things will definitely not be going back to normal. People under quarantine are continuously exploring, trying, and adopting new things, and for the first time this is happening across multiple dimensions at once. People are eating differently, shopping different, consuming media differently, working differently, learning differently, and interacting differently, while their worldviews and wider values are also being reassessed.
To help clients navigate these changes and to better understand the future impact of COVID-19 on their business, Ipsos in MENA is launching the "C19 Impact Series", a series of syndicated studies focusing on a range of different sectors, with the aim of capturing changes in consumer habits, attitudes, lifestyles, and future outlook within each sector, and what that all means to brands and businesses moving forward.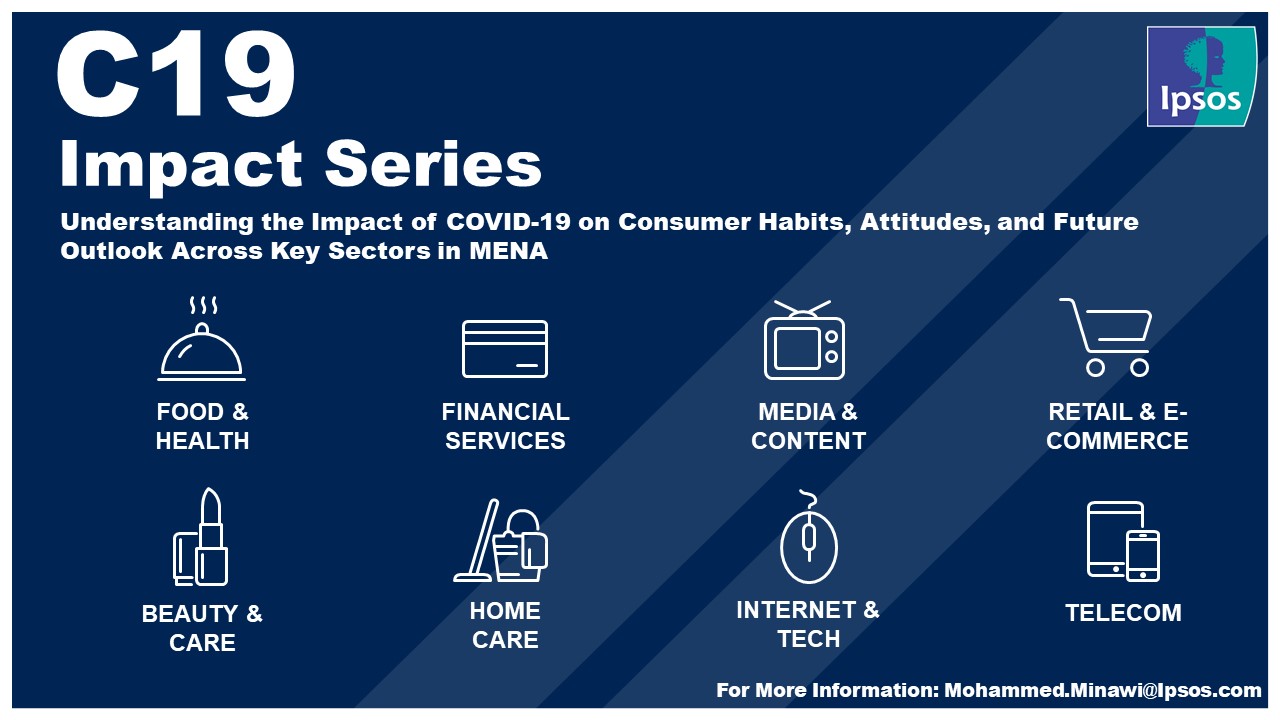 The series will cover many of the key sectors expected to be heavily impacted, including Food & Health, Beauty & Personal Care, Homecare, Financial Services, Media & Content, E-Commerce, and more, with plans to include a wide number of markets across the MENA region, and using a mix of methodologies to provide clients with a comprehensive understanding of the situation.
Food & Health Edition: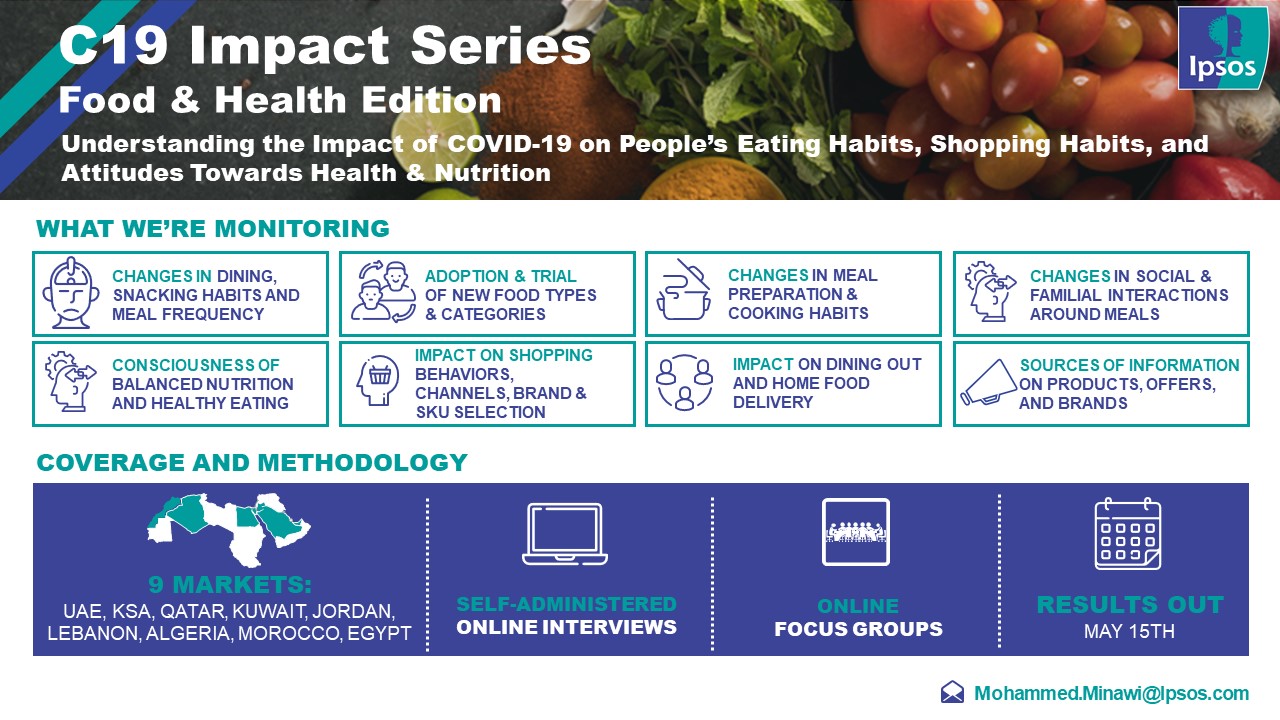 Internet & Technology Edition:
Financial Services Edition:
Media & Content Edition: