Empowering The Empowered Consumer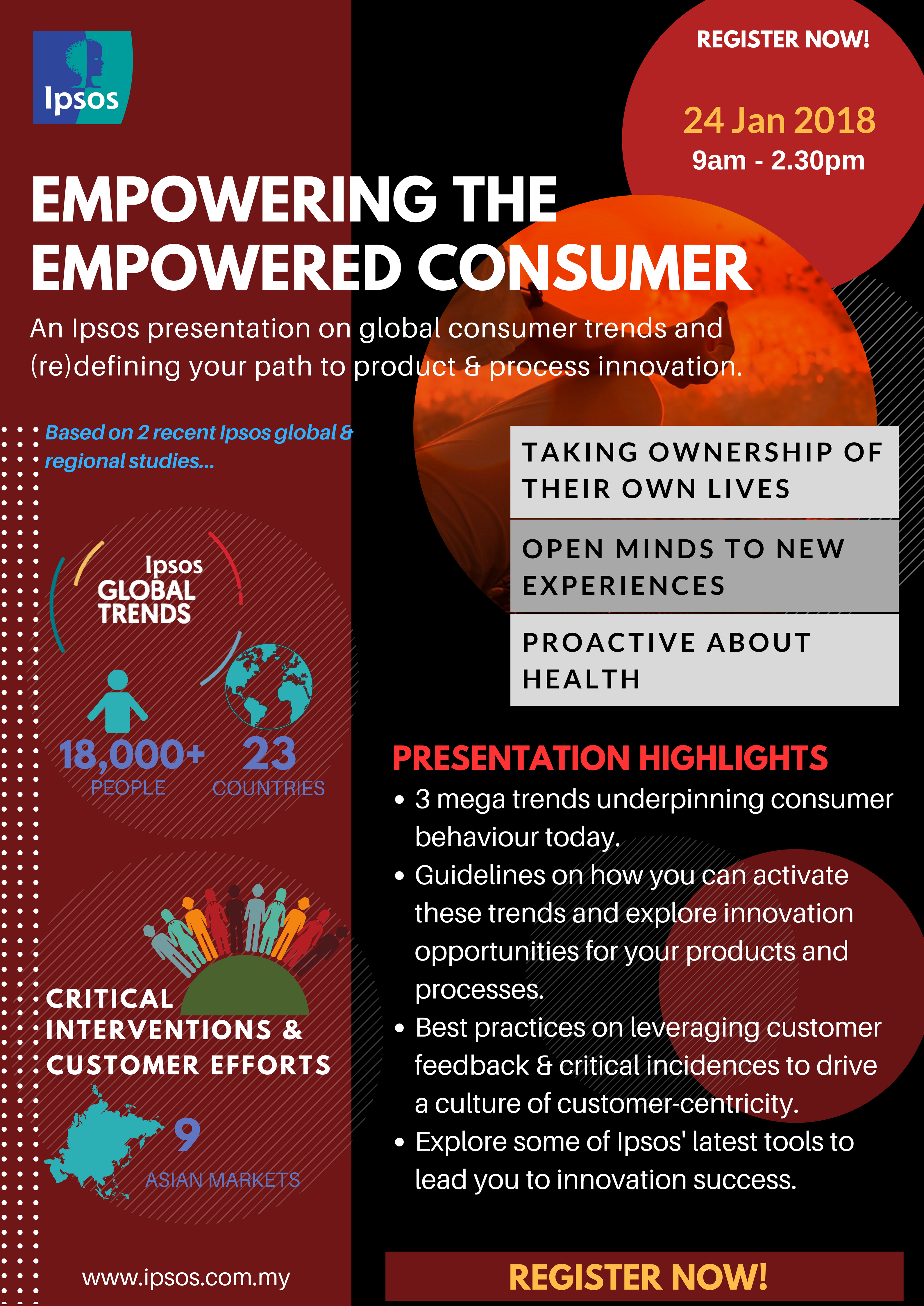 In this two-part event, we will share with you the findings from the 2017 Ipsos Global Trends study that inform on 3 key themes driving this trend and then connect our findings to real-world examples of how companies are innovating new products and services to meet the needs of the empowered consumer. The second segment of the event will focus on design experience and customer-centricity, through sharing of a regional study covering 9 Asian markets, titled Critical Interventions and Customer Efforts.
*Event is by invitation only. Contact us for more information.