At a global level, there is a rising concern on the cost of food, groceries and household supplies. Malaysia is no exception with 64% of Malaysians feeling that they are spending more on these items.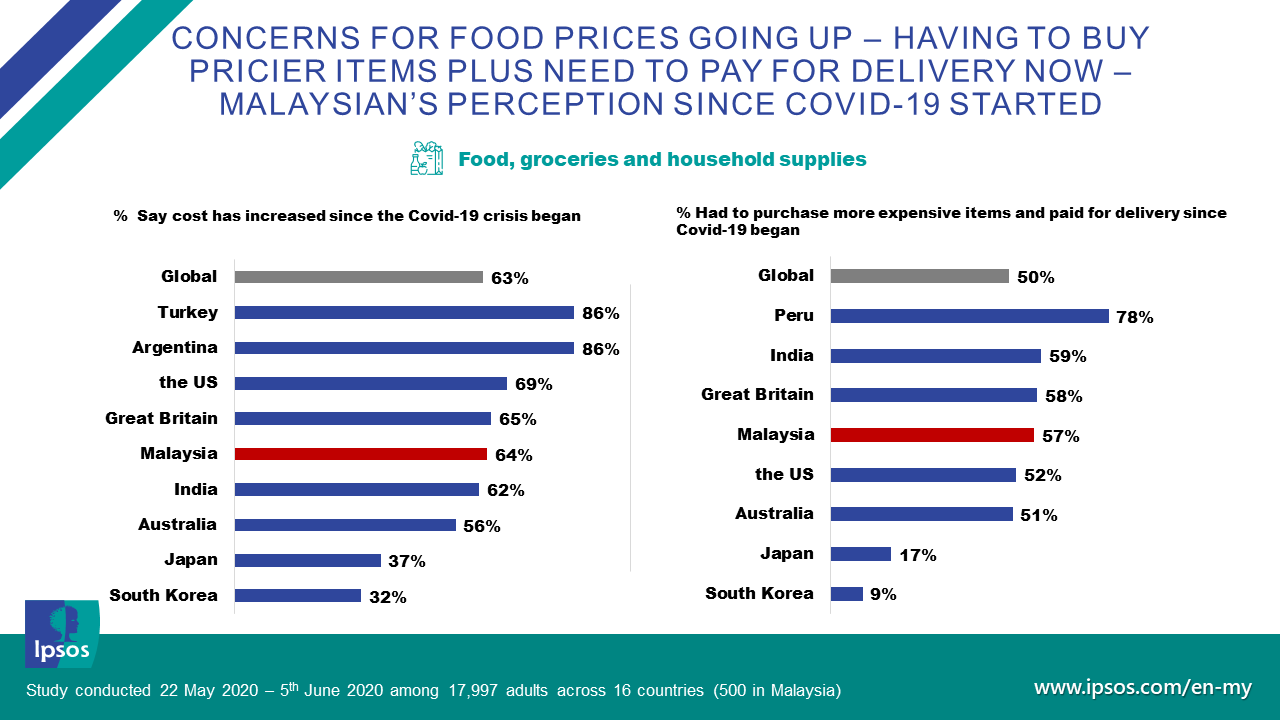 Our data also shows that the key priority spend on household since COVID – 19 has shifted from apparel and transportation to food, healthcare and utilities.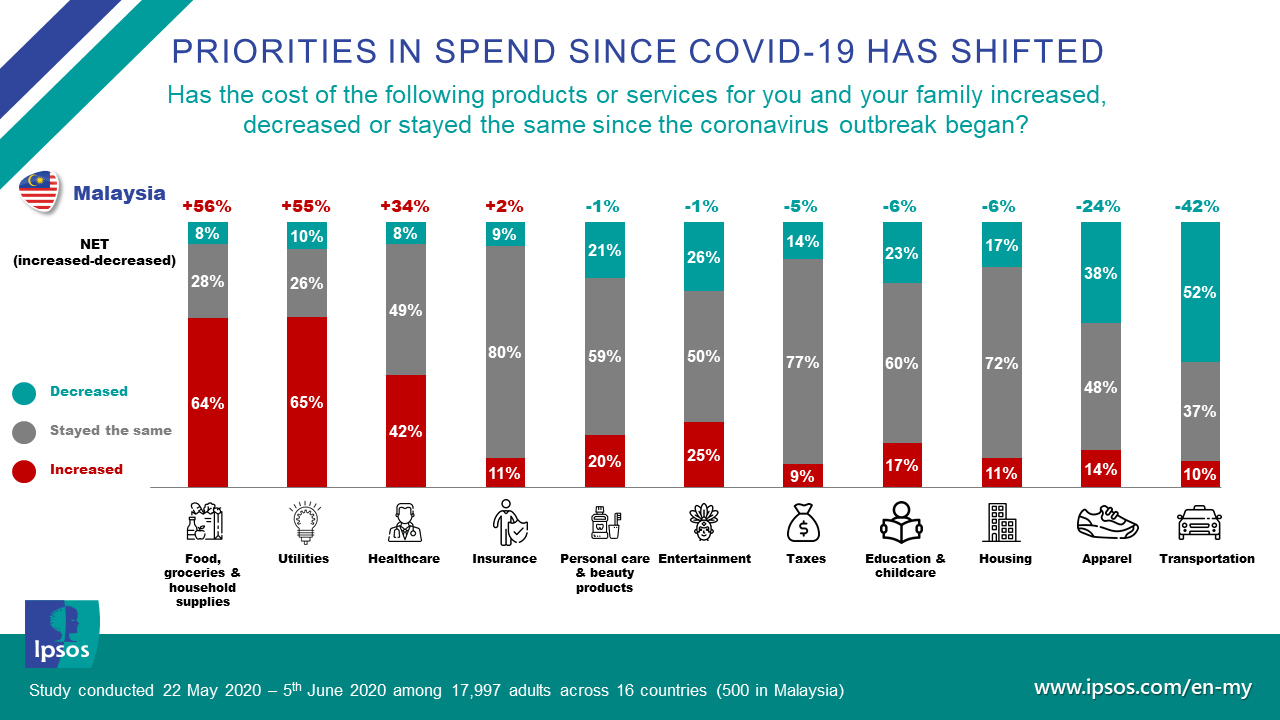 These finding can give a good indication to current and future spending habits of Malaysians and what will more and more be a growing concern in the future .