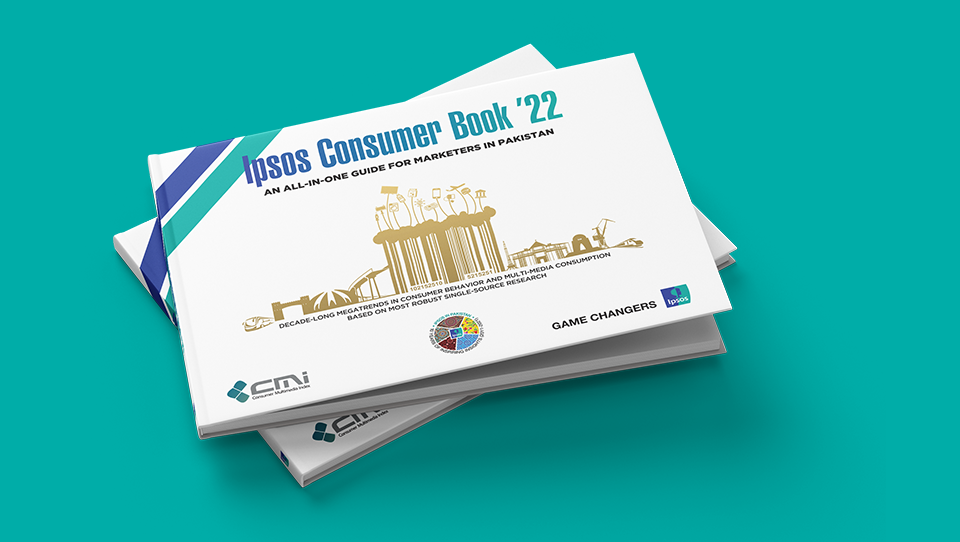 In the last decade, Pakistan has witnessed numerous highs and lows. Having made the journey from feature phones to smartphones, sailing through economic, political, and social instabilities, and persevering through looming terrorism threats, energy crises, and ultimately facing a traumatic global pandemic.
The next 10 years may present additional crises, from cybersecurity or environmental risks to geopolitical volatility, new pandemics, biological or otherwise. Against such a backdrop of uncertainty and instability it will be essential for all organizations to have the latest accurate and reliable information at their disposal.
Such transformation in consumer behavior and multimedia consumption calls for a more advanced lens to analyze and synthesize these key trends. To mark the 10th birthday of Ipsos in Pakistan, we recently published the "Ipsos Consumer Book" based on most robust single-source syndicated pan-industry research in Pakistan Consumer Multimedia Index (CMi) archives. This book highlights key shifts in:
Pakistanis' demographics and psychographics
Behavior towards 70+ categories pertaining to food, home & personal care, durables, gadgets, and services' sectors
Reach and consumption frequency of electronic, print, out of home media, and digital and social platforms
Rural markets' potential to augment staggering business growth
Some mega trends emerging during last decade are listed below which may help inform public policy makers, entrepreneurs and marketers in their future strategic planning and communication.
Overall infrastructure, housing quality, literacy, connectivity, home appliances usage and other wellbeing indicators have improved significantly
Rapid urbanization and reduced agriculture activity appear to erode Pakistan's traditional rural identity and character
There has been an explosion of mass and social media but led to numerous fragmented audience segments with ever diminishing attention span. Once giants of 20th century, some mediums are becoming obsolete
Polarization in psychographic orientation has intensified leading to a more divided society in terms of mindsets. Pakistani youth seem to aspire for modernity while preserving traditional cultural values
Family as 'institution' has undergone drastic changes. Average family size and time spent together; both have decreased while 'joint family' system is no longer a preference.
An interesting paradox is observed where people have lot more 'activities' to do now but feel less engaged and report more boredom than was the case 10 years ago.
The uptake of 'healthier' categories and 'branded' products has increased which enabled our local brands to strengthen and compete.
Hanging out and outdoor dining has increased manifolds across all segments. Similar upward movements can be seen in online shopping, ready-made clothing, and leisure travel.
Looking forward to A Connected, Empowered and Progressive Pakistan while need to do conscious efforts to enrich family institution, rural economy, and harmony among various segments.
  To learn more details or some questions, please email at [email protected]